Article
ShAFF Christmas Gifts
Our Top 5 ShAFF-Related Xmas Gifts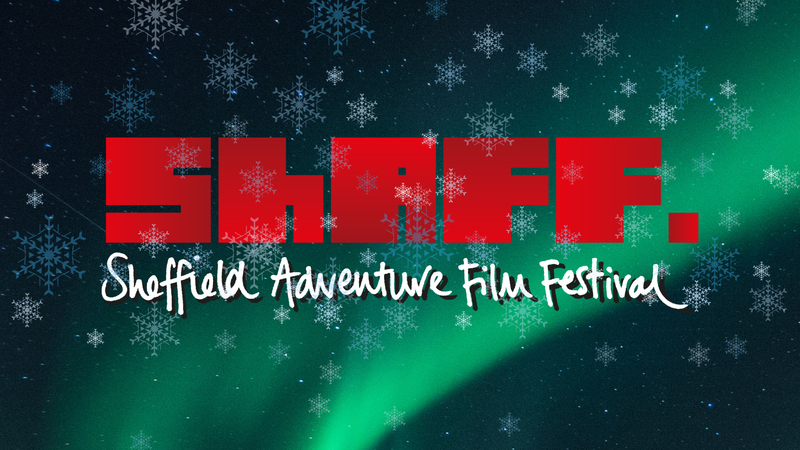 About
Christmas is on it's way so now's the time to sort your gifts. If your adventurous loved one would like something a little different, we're here to help with our Top 5 ShAFF-Related Gifts, including at least one that is FREE!
5 - BECOME A FRIEND OF SHAFF If your giftee already has everything they need, why not give them a gift that helps others too. Friends Of ShAFF are individuals who support the festival through a small monthly payment, in exchange for exclusive discounts and benefits regular festival goers can't access. Donations directly fund the screening of inspirational adventure films in Sheffield schools (we've presented to 2,200 young people so far), and the creation of the Rookie Filmmaker award.
4 - INSPIRE THEIR NEXT ADVENTURE WITH THE SHAFF BOOKSHOP ShAFF have our own page on Bookshop.org to bring you lists of the best, most inspiring adventure books, recommended by the ShAFF team and/or written by our ShAFF speakers! As well as a section for local guidebooks, we've curated lists so you can find exactly the right title for the runner, climber or adventure activist in your life. The hosts of our monthly run talks Jen and Sim Benson have put together a unique list of their favourite Books to Inspire Your Next Adventure, and we have a special Wild Swimming list chosen by the speakers in our series of outdoor swimming talks. All the books are sourced from independent book shops, and if you use the ShAFF links, we'll receive a small proportion of the sale price.
3 - JOIN US ONLINE FOR A SHAFF TALK They say the best things in life are free, and that's true of our series of online talks. As well as upcoming talks we have a back-catalogue of previous talks on a whole range of subjects on the ShAFF YouTube channel. Show your friend or loved one you care by sharing their interests and watching with them. Past talks include getting all the best tips on completing a winter Bob Graham Round, learning how to approach wild swimming as a beginner, or getting up to speed on the debate about Access and Trespass.
2 - SHARE SOME ICY ADVENTURES December's ShAFF Online Monthly features 90 minutes of icy adventure inspiration, chosen from the Best of ShAFF from winters past. These award-winning short films celebrate icebound adventures from around the world. It's a low carbon gift option with no air miles and no packaging - an ideal stocking filler or secret santa! You just need the recipient's email address. Icy Adventures will be available from 1-31 December.
1 - COME ALONG TO AN EVENT WITH YOUR FRIENDS AND FAMILY This would be our first choice every time! ShAFF will shortly be announcing a new series of events to be held in Sheffield between January and our annual festival in March. We'll let you know as soon as tickets go on sale. If you'd like to buy vouchers for tickets before then, contact us by emailing info@shaff.co.uk.