Article
ShAFF Online Paddle To The Amazon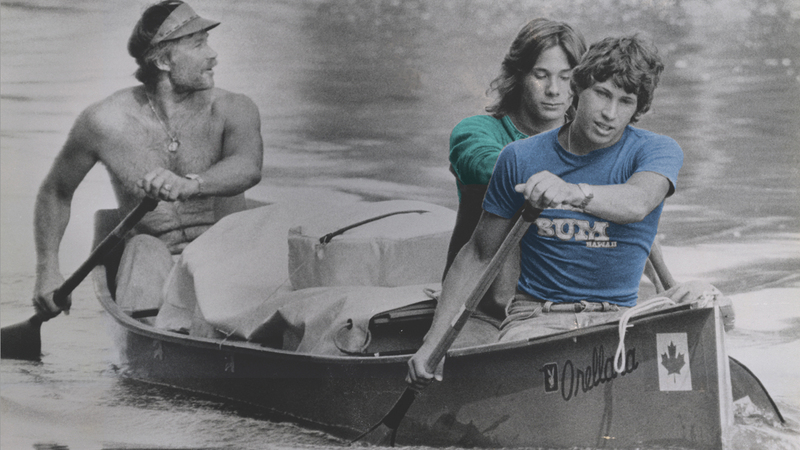 About
November's ShAFF Online Monthly is a film that means a lot to ShAFF Director Matt Heason. Here Matt explains his personal connection to this story, and why he can't wait to share it with ShAFF viewers:
"PADDLE TO THE AMAZON... On the face of it, it doesn't really give much away. It reminds me of a time on our honeymoon when I asked a guy how far it was to Delhi and he looked at us as if we'd lost our minds and replied 'where from sir?'. I can't remember how many years ago it was when I first read it, or how many times I've read, recommended, bought and gifted it since, but it still ranks as the best adventure book I've ever read.
The start point of the record breaking canoe journey was in Canada. It was undertaken by a quite remarkable man and his equally remarkable two teenage sons back in the 80s. It was, quite simply by modern standards, unbelievable. 12,180 miles over two years along rivers, canals and coastlines. Taken for smugglers and pirates, drumming with Queen, stranded, capsized, attacked, befriended and so much more, Don, Dana and Jeff did something that nobody will ever be able to do again. The world is just too different.
Having read the book numerous times, about 8 years ago whilst on the lookout for films for the Sheffield Adventure Film Festival, I dig a little digging and came across a guy called Chris who had also read the book, and who it had clearly also left an impression on, and who was piecing together bits of archive footage and working with Don to create a film about the journey. As curator of an adventure film festival this was a spine tingling moment. I fired off an email.
Time ticked on and the answers back from Chris were always the same. The film was coming, but slowly. I'd message every six months or so, keen not to miss any news of a premiere. Then came an email which bowled me over. Chris promised to get us a version of the film ready to premiere at ShAFF in March 2019! True to his word he delivered the film a few days before the deadline and we screened it to a sell out audience. He said that my regular emails had helped keep him motivated to finish the film. I was chuffed to bits to have been instrumental, even if in a very small way, in getting the film in front of people.
Then things went quiet and Covid struck, so it was another surprise when I received another email earlier this year from Chris with a link to a remastered and finished version of the film. I replied to Chris and asked whether we might be able to screen the film as part of our new Covid-induced ShAFF Monthly Online programme this winter. I am delighted to say that he secured the relevant permissions and we are good to go. If you've read the book you'll certainly want to sign up to watch it. If you haven't, then hopefully this will have convinced you that it's a story worth diving into. Watch the film and then read the book. It'll be available for 1 month to stream online. It'll cost £5 and half the proceeds will go back to Chris who fully deserves every penny for pulling it all together."