Volunteering at ShAFF
Volunteering at ShAFF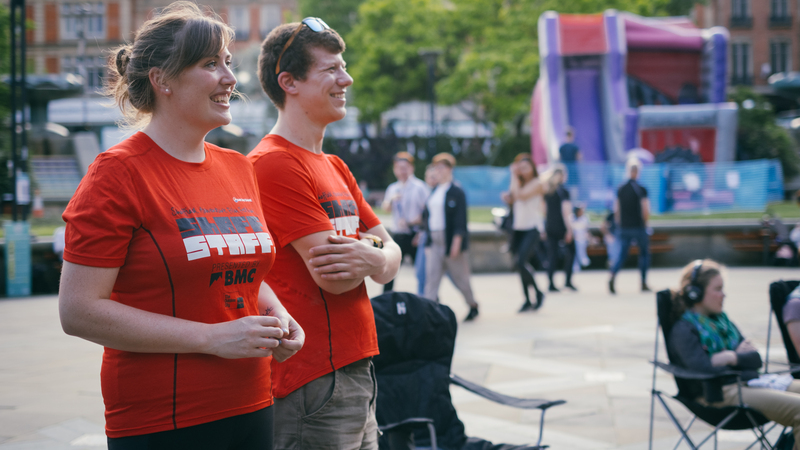 ShAFF WOULDN'T HAPPEN WITHOUT THE DEDICATION OF OUR VOLUNTEERS
Volunteer Applications are now OPEN for 2022! We have a whole range of roles you can get involved in, in particular we are looking for volunteers for the following roles:
Social media officer (mostly in 6 week run-up to ShAFF)
Help set up and dress the venue on Friday 18 March: The biggest job - putting up banners and bunting, helping exhibitors and putting up signage. The reverse for the take-down on Sunday 20 March.
To sit on on film sessions: To watch and report instantly if there are any technical issues. Welcome visitors, set up and remove sponsor banners.
To welcome guests and answer queries at The Outpost.
Sustainability officer: To help collate stories and evidence about the work ShAFF Sponsors and Partners are doing to make the festival and adventures in general more sustainable.
There are perks! Including a Montane ShAFF Staff T-shirt, access to ShAFF events when not on shift, and a discount in the Showroom bar. 
Got any questions? Read our Volunteering FAQs >>
?
2022 Volunteer Application Form
Question 1 of 18
Your First Name