Article
ShAFF Schools Talks Are Back
We're inspiring the next generation of adventurers with ShAFF schools talks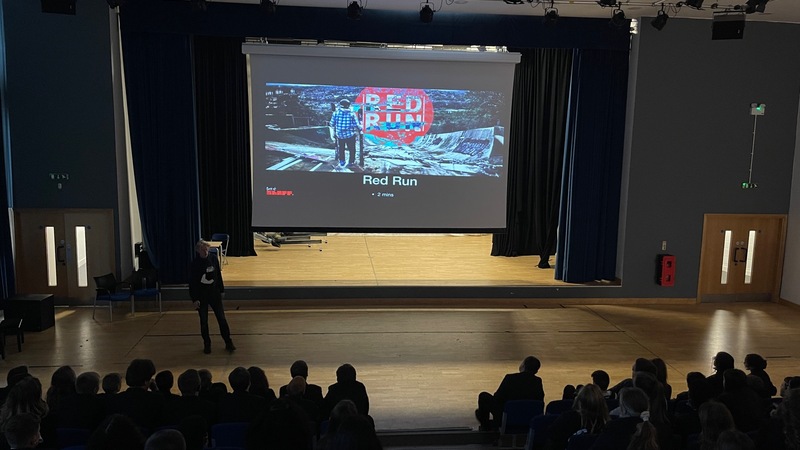 About
WE'RE INSPIRING THE NEXT GENERATION OF ADVENTURERS
It's well into November, the evenings have drawn in and the weather is sub-optimal unless you're a fan of drizzle and grey. ShAFF 2022 feels some way in the future but rest assured that the cogs are whirring, films are being watched AND we're back in schools delivering our outreach programme, all funded by ShAFF Patrons.
Earlier this month ShAFF co-director Matt was at Spring's Academy speaking to 300 pupils. The Y7s clapped after every film which was a welcome first. So far we've delivered the programme to over 2,200 students in Sheffield, the vast majority of whom will never have heard of ShAFF, many of whom have no idea about the Peak District or that, as owners of smartphones, they are all potential budding filmmakers. At each talk we share a document for students and parents with information and advice on the films they've watched, how to access the Peak District, what The Outdoor City is and some basic info on starting out in making films. 
The money donated by ShAFF Patrons each month is paying for these talks directly, and we thank all of you!