Trash Free Trails Purposeful Adventures
#LeaveAPositiveTrace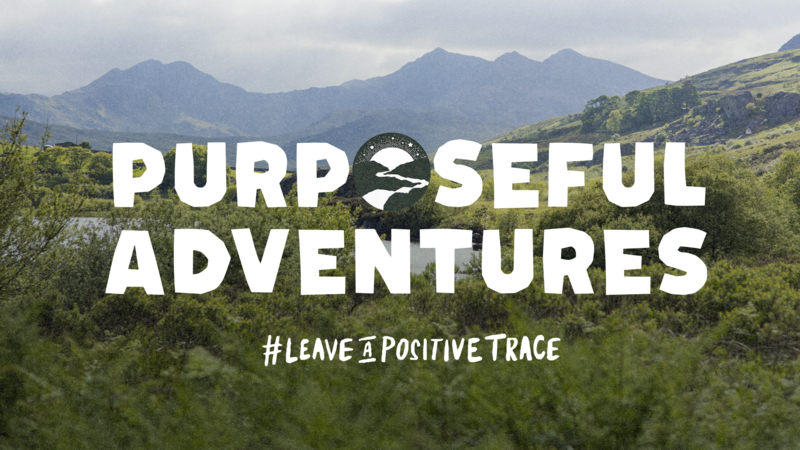 About
Trash Free Trails Launch "Purposeful Adventures", inviting Riders, Runners and Roamers to #LeaveAPositiveTrace on their trails and green spaces this August 
Trash Free Trails (TFT), who joined us at ShAFF 2022 for a trail clean, as well as a screening of their film The Trash Mob, are asking the outdoor community to #LeaveAPositiveTrace with the people and places they pass through, whilst developing a feeling of kinship with the world around them this summer. The #LeaveAPositiveTrace activation is a response to 'Nature Deficit Disorder' - a term developed to describe the effects of disconnection from nature. Trash Free Trails believe that this disconnection may be one of the key drivers of environmentally damaging behaviour and mental health issues.
'Reconnecting with nature will help the community to realise their impact and responsibility for the great outdoors. We believe that beyond that there is also a gap for more research, which we're trying to close with our State of Trails report and activations, like Purposeful Adventures' says Dom Ferris, Trash Free Trails activist and Managing Director. 
The online Purposeful Adventure Guide will encourage individuals to put down their phones, step away from the TV and get outside to see how they might be able to connect with the people and places close (or far away).
Alongside the digital campaign, local organisations are invited to become 'Purposeful Adventure Friendly', with bike shops, outdoor stores, village halls and more receiving infographic signage and the Purposeful Adventure loyalty card, all in an effort to promote leaving a positive trace, and connecting to the communities our trails and wild places lead us to and from. The activation culminates in a flagship Purposeful Adventure led by Trash Free Trails.
FIND OUT MORE at trashfreetrails.org