Film
Bawli Booch
Downhill Mountain Biking in Manali, India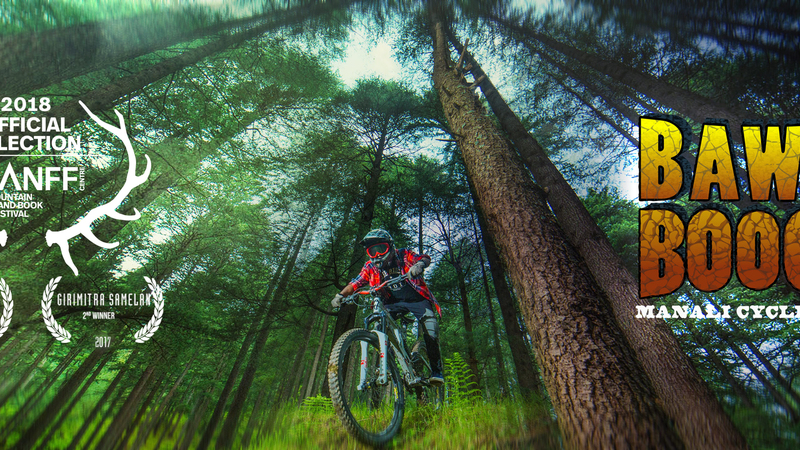 About
Country / Nationality
INDIA
Our Judges say:
Fabulous, warm hearted Adrenalin short following the pattern of an MTBer tearing through a village, only set in India with many lovely little cameos. Must see!

Paul Hodgson Music Judge
MTB and more with a pinch form India 🌶️

Ed Birch Director of Salt-Street productions
An Indian adventure tour, enjoy the ride and the soundtrack!

Anna Paxton
Sights, sounds, trails, jumps and bemused onlookers of India for this young mountain biker.

Claire Carter Writer, Film Officer for Kendal Mountain Festival, 'Creative Consultant'.
Witness Manali like never before. A totally different perspective that will keep you wanting for more! An amalgamation of Downhill Mountain Biking in Manali, Himalayan cultural nuances and a catchy Bollywood song that will make your foot tap and keep your eyes glued to the screen. 4play takes an opportunity to introduce you to Manali, a sweet, vibrant mountain city in Himachal Pradesh, capturing the spirit of adventure sports and mountain life in the area using Downhill Mountain Biking! Embark on a short journey with Raj Kaushal, as he traverses through the streets, alleys, mountainsides, and forests of Manali on his man-powered wheels with his favorite suspension downhill mountain bike. Meet the residents of this vivacious city going about their day-to-day life (accoutred in the famous Himachali topi), shopkeepers earning their daily bread, and school children making merry in the woody park. Catch glimpses of native women at their daily industry – be it weaving patus (shawls) on wooden weaving machines called badi, or carrying deep, voluminous chiltas on their backs to transport dry wood and leaves. Take in the variety of talent that the hills have to offer; from musicians to painters to jugglers to snake charmers even! Manali, being one of the prime adventure sports hubs in the country, plays host to many an extreme athlete, who come to test their endurance levels on the complex topography of the city and its neighboring towns. Our downhill rider here acquaints us with some of these adrenaline junkies – climbers, paragliding pilots, boulderers, slackliners, et al. Get with the Manali vibe as he zips past the myriad cafes in town. Lap up the natural flora, spot the graffiti, be amused by yak rides, ogle at pahadi apparel, relish the apple trees, and revel in the Beas river. Maybe even get on board the 'bawli' act of Downhill Mountain Biking!