Film
Dreamwalkers - The Faroes Project
High-lining in the Faroe Islands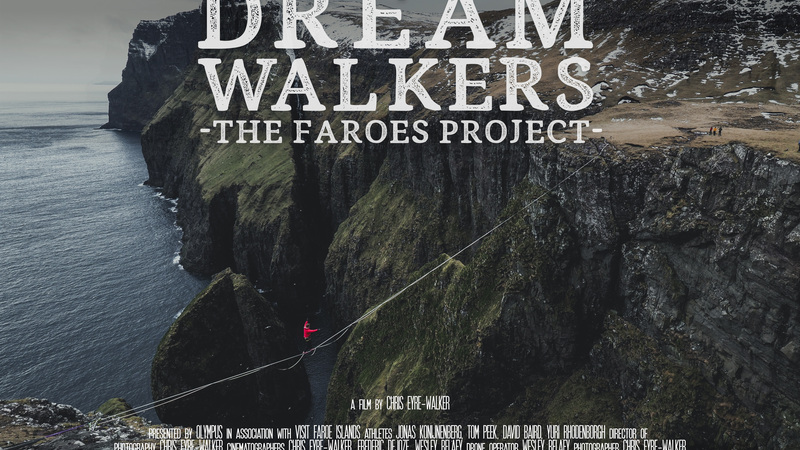 About
Director
Chris Eyre-Walker
Producer
Chris Eyre-Walker
Featuring
Tom Peek, Jonas Konijnenberg, Yuri Rhodenborh, David Baird
Sponsor
Olympus Australia, Haglöfs, Visit Faroe Islands, Slacktivity
Country / Nationality
Faroe Islands
Our Judges say:
Beautiful and terrifying high lining film shot in gorgeous Faroes.

Paul Hodgson Music Judge
What a beautiful place, the location is the star of the film... makes me want to book flights to the Faroes right now.

Anna Paxton
It's not an adventure festival without some eye Faroe Islands candy. Never seen highlighting there though and is so perfect for it

Ed Birch Director of Salt-Street productions
Beautiful vistas of the Faroe Isles, artistically shot, cut through with adventurous highlighters.

Claire Carter Writer, Film Officer for Kendal Mountain Festival, 'Creative Consultant'.
The journey of four friends who set out on an adventure to be the first to highline one of the most unlikely of places: the Faroe Islands.