Film
Good Morning
Check out Richard Permin's latest video: rooftop freestyle skiing in Avoriaz 1800, France.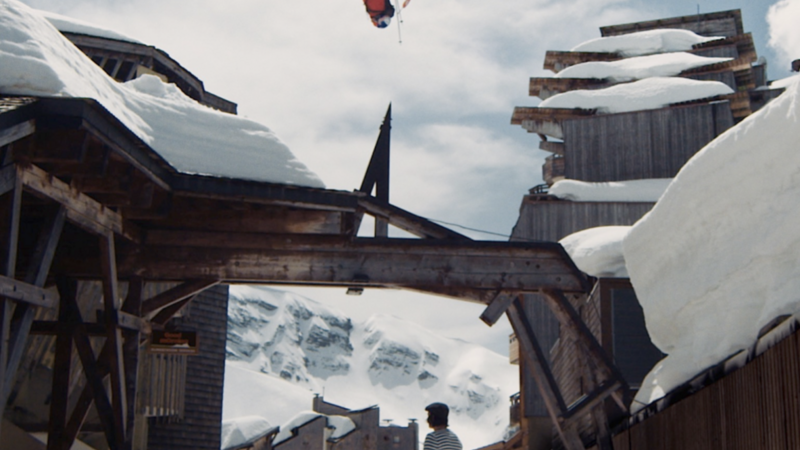 About
Director
Maxime MOULIN, Antoine FRIOUX
Producer
PVS COMPANY, Red Bull Media House
Country / Nationality
France
Our Judges say:
🔥💯 so sick I have always wanted to sherd the roof tops in Avoriaz.

Ed Birch Director of Salt-Street productions
Weeeeeeeeeeeee.

Claire Carter Writer, Film Officer for Kendal Mountain Festival, 'Creative Consultant'.
Certain days can be really original… They depend on where you live and what you do! Richard Permin's everyday life for instance is definitely out of the ordinary. In Good Morning, his latest video project, Richard endlessly repeats his morning routine. Right after getting out of bed, he clicks into his skis and rides down the snow-covered rooftops of Avoriaz. Richard is throwing one backflip after another at a vertiginous height before executing insane tricks on the wooden facades and in the streets of the French ski resort. This ambitious project was initiated three years ago, but in January 2016, Richard broke his two heels on a severe landing after jumping from one of the rooftops. After hundreds of hours of physical therapy, he's making a spectacular come back among the elite of freeski, to complete this unfinished chapter of his athlete life.