Film
Ice & Palms
Bikepacking across the alps and skiing iconic mountains along the way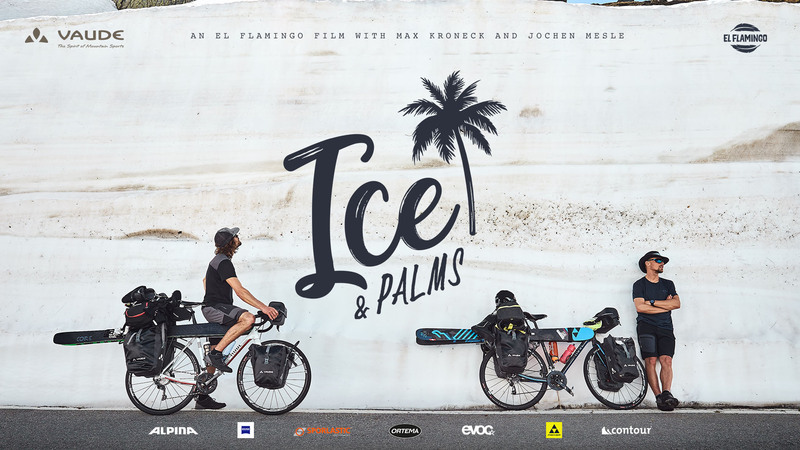 About
Director
Philipp Becker, Jochen Mesle, Max Kroneck, Johannes Müller
Featuring
Jochen Mesle, Max Kroneck
Sponsor
Vaude, Fischer Sports, Contour skins
Country / Nationality
Germany
Our Judges say:
Yes shred with your bike on your back. Amazing hard core project with fantastic cinimatogrfy to match.

Ed Birch Director of Salt-Street productions
Woah this is a hardcore trip, crazy bikepacking over mountain passes closed by snow, crazy skiing with bikes on their bikes. Sleeping wherever, woken up by rain, or roadworks. I love it, makes me want to pack my bag and head for the hills!

Anna Paxton
Fascinating evocation of our 'edge'

Claire Carter Writer, Film Officer for Kendal Mountain Festival, 'Creative Consultant'.
Jochen Mesle and Max Kroneck start their biggest and most extraordinary ski tour so far. The mission: Bikepacking across the alps and skiing some iconic mountains along the way - no motor allowed! The two friends have traveled the world for many mountainous adventures, but while skiing in distant locations this idea grew in their minds: a ski expedition that starts right on their own doorsteps. Five weeks, 1.800 km, 35.000 vertical meters and a dream come true.