Film
Istanbul Clotheslines
America's star slackliner Alex Mason came to Turkey, and did the thing he knows best, this time in the streets of Eminönü, on clotheslines.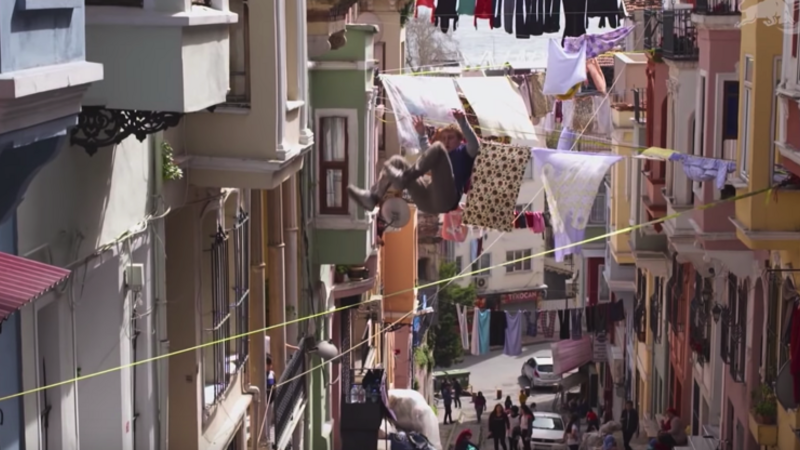 About
Country / Nationality
USA
Our Judges say:
What to do when you lose your ball, Red Bull style...

Anna Paxton
High line and slack line in one.

Ed Birch Director of Salt-Street productions
World-renowned slackliner Alex Mason has slackline in many extraordinary locations until today, and proved that he is one of the greatest talents of this sport many times over.
Having made a name for himself particularly with his slackline performance in a virgin forest in Hawaii in 2016, the 21-year-old athlete dropped by Turkey at last.
Everyone is familiar with clothesline hung between buildings in historical streets of Eminönü. This view that can be witnessed in many places throughout Turkey was the location of one more extraordinary performance of Mason, who works miracles on slacklines.