Film
La Congenialita - The Attitude Of Gratitude
Friendship above 8,000 m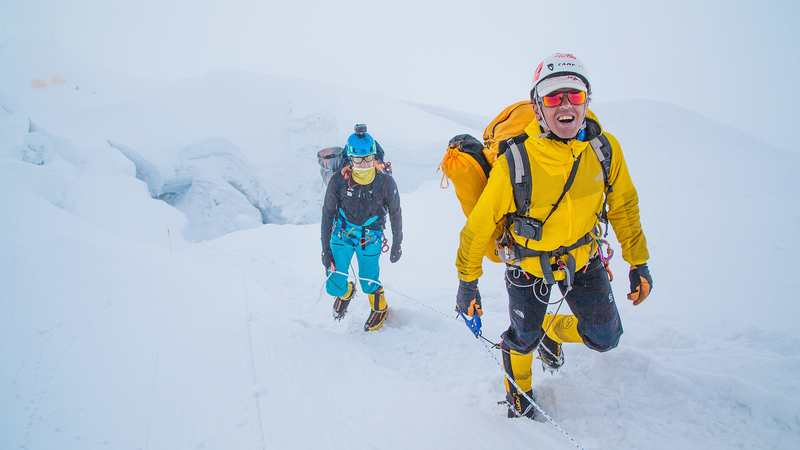 About
Director
Christian Schmidt
Producer
Joachim Hellinger
Country / Nationality
Deutschland
Our Judges say:
A beautiful story about friendship and relationship. As a hardcore mountaineer you would believe that the most important thing is the summit but is that how all these heroes think.

Ed Birch Director of Salt-Street productions
The story of the eight year climbing partnership between the older and more experienced Simone Moro, and the up and coming Tamara Lunger. Shot as they attempt various high altitude ascents, the film is funny, touching, and very unusual. An entertaining watch!

Anna Paxton
What a beautiful, authentically captured relationships between mentor and mentee.

Claire Carter Writer, Film Officer for Kendal Mountain Festival, 'Creative Consultant'.
Simone Moro and Tamara Lunger are an odd pair. As an alpinist, Simone prefers to take the hard way and has nearly 30 years of winter climbing experience. Tamara, on her way to achieving a long and successful career in ski mountaineering, is just 30 years old. Despite the age difference, these two shared a similar goal and their roles were clear—he the wise mentor, she the eager student. But as the team heads for Kanchenjunga to attempt the highest traverse across 8000-meter peaks, their roles begin to shift.