Article
The ShAFF 2019 Trailer has landed!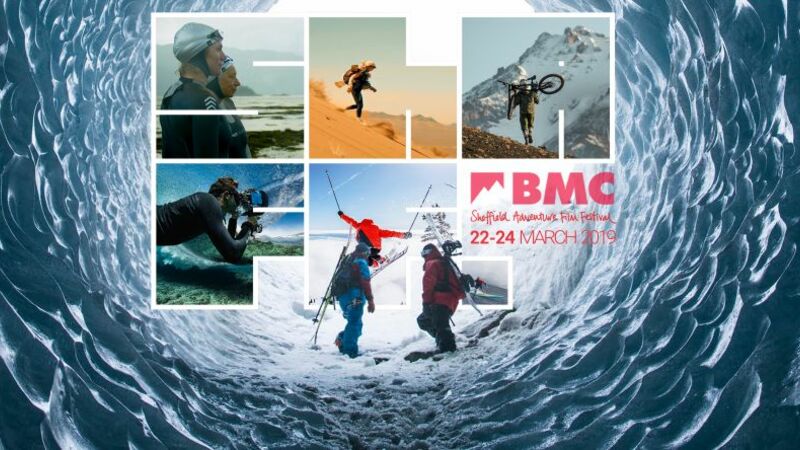 About
ShaFF 2019 Trailer Credits
The ShAFF 2019 trailer has landed, and you can view it on the ShAFF facebook page. This year's trailer was edited by local filmmaker Joe Hides @joehidesuk, and features the track Cast Away by Sheffield band Liberty Ship, massive thanks to them for allowing us to use their track! 
List of films used (in order of appearance):
0:00 - 4:08 - North of Nightfall
4:08 - 5:18 - This Mountain Life
5:20 - 8:05 - Zabardast
8:05 - 12:21 - This Mountain Life
12:21 - 14:03 - Chasing Monsters
14:03 - 15:07 - The Frenchy
15:07 - 15:23 - Andy Anderson
15:23 - 17:06 - Always Changing
17:06 - 18:03 - The Swimmer
18:03 - 21:11 - Surface
21:11 - 23:20 - Frozen Mind
23:20 - 26:07 - Wild Ice
26:07 - 27:21 - Surface
27:21 - 29:16 - Dreamwalkers
29:16 - 31:19 - Liv Along The Way
31:19 - 34:23 - The Dawn Wall
34:23 - 36:03 - Frozen Mind
36:03 - 38:16 - Zabardast
38:16 - 41:02 - Frozen Mind
41:02 - 45:16 - Takayna
45:16 - 48:08 - Beautiful Idiot
48:08 - 50:16 - Ice and Palms
50:16 - 55:17 - This Mountain Life
55:17 - 57:08 - Lofoten
57:08 - 58:05 - Chasing Monsters
58:05 - 1:00:19 - Silence
1:00:19 - 1:02:24 - Takayna
1:02:24 - 1:04:06 - This Girl Can
1:04:06 - 1:06:04 - Cal Major
1:06:04 - 1:08:01 - Gravitas
1:08:01 - 1:10:09 - Cal Major
1:10:09 - 1:13:01 - Dreamwalkers
1:13:01 - 1:21:18 - North of Nightfall
1:21:18 - 1:24:10 - Age of Ondra
1:24:10 - 1:27:05 - Call Me Peg Leg
1:27:05 - 1:28:17 - A Woman Knows Her Place
1:30:13 - 1:32:14 - Blue
1:30:13 - 1:35:00 - Chasing Monsters
1:35:00 - 1:40:11 - Surface
1:40:11 - 1:42:11 - Nocta
1:42:11 - 1:43:18 - To First Ascent Or Not
1:43:18 - 1:45:24 - Andy Anderson
1:45:24 - 1:52:03 - Free Falling
1:52:03 - 1:56:10 - Chasing Monsters