Article
ShAFF Goes On Tour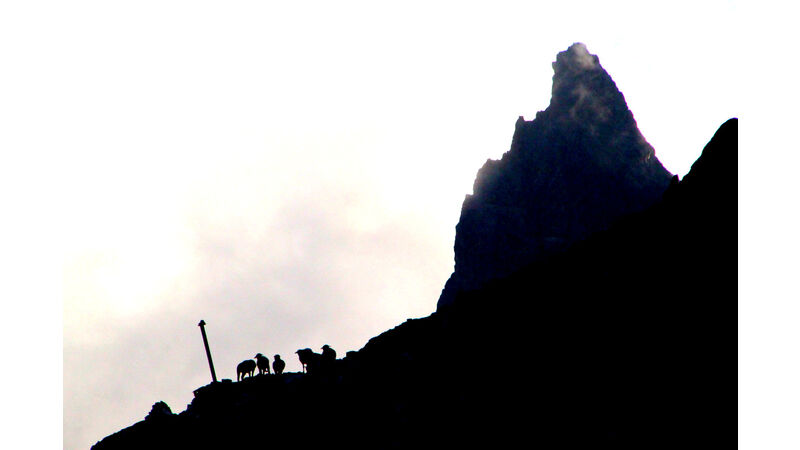 About
THE BEST OF ShAFF 2018
Available to UK cinemas from September 21st 2018
97 minutes.
For sales and press enquiries please contact Jonny Tull on 07905 862 012 / jonny@jonnytull.co.uk
After a fantastic iteration in spring 2018, the key event in the UK calendar for outdoor and adventure film fans, Sheffield Adventure Film Festival, hits the road for a UK tour.
For the first time in its 13-year history, ShAFF is taking the best of the 2018 festival on the road, with a 100-minute package of the finest films to debut in Sheffield in 2018, selected by Matt Heason, director of ShAFF.
About Sheffield Adventure Film Festival
Sheffield Adventure Film Festival is an annual three-day weekend event bringing together the best of outdoor and adventure filmmaking from all around the world.
Following submissions from over 300 filmmakers from across the globe, the 2018 selection represented the widest range of outdoor sports with dedicated screenings for climbing, running, biking, bike-packing and mountain sports. This year the festival weekend had over 4,000 visitors. Attracting a diverse range of audiences ranging from sporting professionals to families and more casual fans of the great outdoors, ShAFF is one of the UK's most well-known outdoor and adventure festivals and represents an accessible event with strong brand awareness outside of the core specialist outdoor and adventure film market.
For the first time in its 13-year history, the festival is making the leap to the road, touring the UK with the best of 2018 - a 100-minute package of the most exhilarating and entertaining films to ever screen at the festival! 
The programme includes the following films:
Where The Wild Things Play
Krystle Wright / USA / 4 minutes.
Friday night at the local watering hole and ... where are the ladies at? Answer: BASE jumping from high desert cliffs, performing tricks on slacklines, climbing granite routes, shredding singletrack, skiing backcountry lines and generally leaving you fellas behind. This rowdy ode to female athletes by Krystle Wright leaves no doubt about the state of women in today's outdoor world: badass.
Best Short Film - New Zealand Mountain Film Festival / Creative Excellence Award, Adventure Film Festival, Boulder Audience Award Narrative Short, Bozeman International Film Festival
The Frozen Road
Ben Page / UK & Canada / 24 minutes.
Shot and edited whilst cycling around the world, this brilliant short film charts cyclist Ben Page's winter journey into the Canadian Arctic as he completed his bike ride up the American continent. An honest and frank account of this harrowing leg of Ben's journey around the world, the film shows the fear and impact of the physical exertion needed to make it through his incredible journey into the far north.
Special Jury Mention, Banff 2017 / Honourable Mention, Kendal 2017
/ Best Director Award, Bilbao 2017 / Spirit of Adventure Award, 5 Point 2017 / Best Adventure Film - New York Wild 2018 / Shane McConkey Award - Wasatch 2018 / Best Short Film - Edinburgh 2018 / Best Mountain Film - Fort William 2018 / Best Adventure Film - Val D'Isere 2018 / Best Bike Film - ShAFF 2018 / Best Adventure Film - New Zealand FF 2018 / People's Choice Award - Banff World Tour (Italy) 2018.
Dedicate - Diving Free
Alex Aimard / France / 8 minutes.
Jacques de Vos is an underwater photographer who spends most his time freediving with orcas. Helped by his crew, this South African became an expert in finding these incredible creatures in the ocean and spending a few seconds swimming with them underwater. We followed the man who freedives with orcas on one of his most beautiful expeditions, completed last winter in north of Norway.
The Place Of The Gaels
Matt Hardy / UK / 25 minutes.
This epic Scottish climbing documentary from the Rab family sees invited athletes and staff from the Rab US Team visit the Highlands to experience a real Scottish winter. Produced by the Coldhouse Collective, the film catalogues their journey through the country as they discover that the weather is just as fickle, the people just as welcoming and the climbing just as demanding as they'd always heard...
Foodless Odyssey
Anthill Films / Canada / 11 minutes.
The Foodless Odyssey has been a longtime dream of Pro mountain biker Matt Hunter. The idea is to bike-pack through hundreds of kilometers of wilderness on the remote Island of Haida Gwaii, living entirely off the land. The rules were simple, we would carry all the survival tools we needed to bike, fish, hunt and camp.... but absolutely no food. Everything we would consume for the weeklong journey would have to be harvested from the land.
My Big White Thighs And Me 
Maia Media / UK / 25 minutes.
A young(ish) woman has fallen out of love with her own body. Frustrated, she wishes they didn't have to hang out quite so much. Committed to making a change she sets herself the simple goal of swimming in open water at least once a month for a year. As she braves the elements throughout the seasons to swim in wild places she also begins to appreciate the quiet heroism of a female life and it's body. A story about womanhood, miscarriage, healing, loving your own skin & freezing your bum off in cold water. Maybe life is indeed better when you wear a swimsuit.
Best Film Gold Award, Sheffield Adventure Film Festival 2018 / Best Women in Adventure, Sheffield Adventure Film Festival 2018 / People's Choice Award, 5Point Adventure Film Festival 2018 / Most Inspiring Award, 5Point Adventure Film Festival 2018 / Best Documentary, Discover Film Awards 2018 / Audience Award, Ilfracombe Film festival 2018 / Best Short Film, Ilfracombe Film festival 2018 / Jury Honourable Mention, Kendal Mountain Film Festival 2017.