Event
Urban Caving Trip 4 - Sun 24th 10:00-12:00
Venture underneath Sheffield into the depths of the city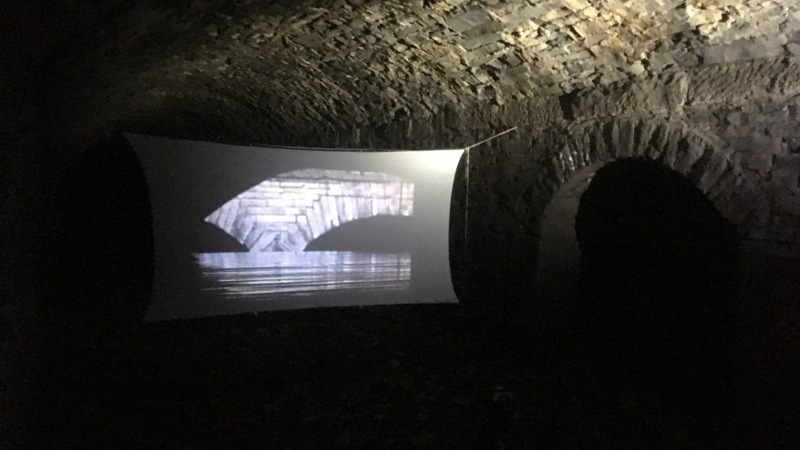 About
Starts
24 Mar '19 | 10:00am
Ends
24 Mar '19 | 12:00pm
Location
A unique chance to venture beneath Sheffield into the depths of the city
This year, ShAFF is a headline event of The Outdoor City Festival of the Outdoors, a month long celebration of Sheffield's unique outdoor communities, promoting fun, adventure and participation. To celebrate, ShAFF has teamed up with The Outdoor City and caving experts from youth hostelling charity YHA (England & Wales) to arrange a unique urban adventure into the Victorian storm drain network underneath the city.
Back in the industrial revolution, Sheffield's rivers were built over and now run unseen beneath the city in a network of cavernous culverts. For this underground audio-visual spectacular ShAFF will be bringing along a pop-up screen and projector, allowing people to experience some of Sheffield's hidden rivers, watch films in the Victorian storm drains, and learn about plans to start their rescue through a new, dedicated, charitable trust - Putting the Sheaf back in Sheffield.
Instructors from YHA's Castleton Youth Hostel in the Peak District will lead the trip and provide some specialist equipment - participants will need to bring their own wellies, gloves and a walking stick or pole, plus a change of trousers and socks. Please note - there is a minimum age of 12 for the trips, and anybody under the age of 18 must be accompanied by an adult.
DISCLAIMER - This is a unique opportunity to access the Victorian storm drains with permission from Sheffield City Council and under the supervision of qualified YHA guides, subject to public liability insurance and risk assessment. This activity should not be undertaken by the general public, and we do not endorse that anyone do so in any way shape or form without prior permission and accompanied by qualified guides. Event attendees undertake the Urban Caving trip at their own risk. These trips may be subject to cancellation if adverse weather conditions arise, and the event organisers withhold the right to cancel any of the trips if any safety conditions at any time for any reason, are compromised. If a cancellation should occur, we will endeavour to rearrange the trip, or exchange the ticket for an alternative event by Heason Events.