Film
Viacruxis
A funny and warming stop-motion animation short film.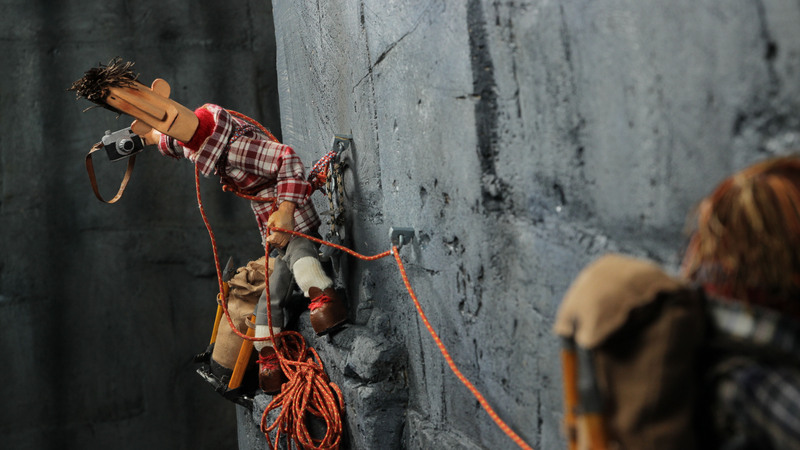 About
Country / Nationality
spain
Our Judges say:
A great, quirky depiction of life on the wall.

Claire Carter Writer, Film Officer for Kendal Mountain Festival, 'Creative Consultant'.
What's more important? Climbing to the top or remembering to take a photo documenting the climb to the top? A very funny creative animation poking fun at the trials and tribulations of a pair of climbers on a mission to climb the highest mountain.

Ruth Farrar
A fun and quirky animation about two climbing partners attempting to climb their highest mountain yet.

Anna Paxton
When it come to climbing problems this can be laborious and painstaking pursuit now imagine doing that as a stop motion animation. A funny fun climbing film.

Ed Birch Director of Salt-Street productions
Marcel and Andrezj are a legendary pair of mountaineers. They have been the first ones to conquer the highest and hardest peaks. Despite their different temperaments, they make a great team. Marcel has taken the lead and popularity, whereas Andrezj always plays a secondary role. Now they face the biggest challenge: reaching the virgin summit of the highest mountain. In order to achieve this, they will have to overcome formidable obstacles, suffer hardships and stand each other for a long time. But Andrezj is no longer willing to continue in Marcel's shadow.