Film
Viacruxis
A funny and warming stop-motion animation short film.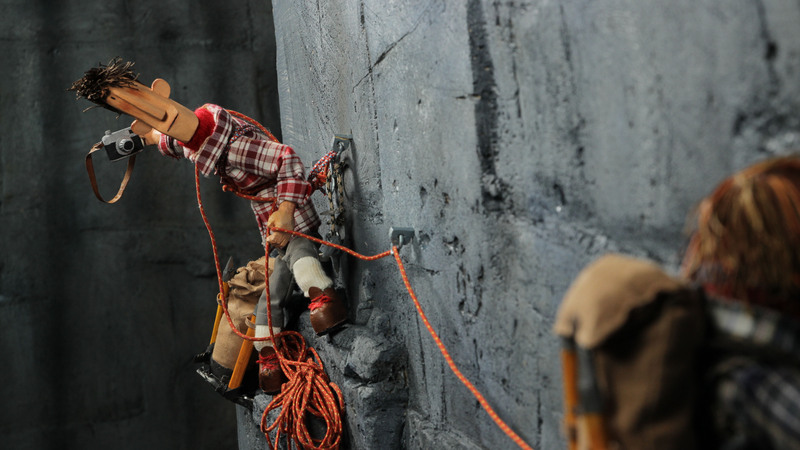 About
Country / Nationality
spain
Our Judges say:
When it come to climbing problems this can be laborious and painstaking pursuit now imagine doing that as a stop motion animation. A funny fun climbing film.

Ed Birch Director of Salt-Street productions
A fun and quirky animation about two climbing partners attempting to climb their highest mountain yet.

Anna Paxton
What's more important? Climbing to the top or remembering to take a photo documenting the climb to the top? A very funny creative animation poking fun at the trials and tribulations of a pair of climbers on a mission to climb the highest mountain.

Ruth Farrar
A great, quirky depiction of life on the wall.

Claire Carter Writer, Film Officer for Kendal Mountain Festival, 'Creative Consultant'.
Marcel and Andrezj are a legendary pair of mountaineers. They have been the first ones to conquer the highest and hardest peaks. Despite their different temperaments, they make a great team. Marcel has taken the lead and popularity, whereas Andrezj always plays a secondary role. Now they face the biggest challenge: reaching the virgin summit of the highest mountain. In order to achieve this, they will have to overcome formidable obstacles, suffer hardships and stand each other for a long time. But Andrezj is no longer willing to continue in Marcel's shadow.