Article
Charity Donations - Thanks To You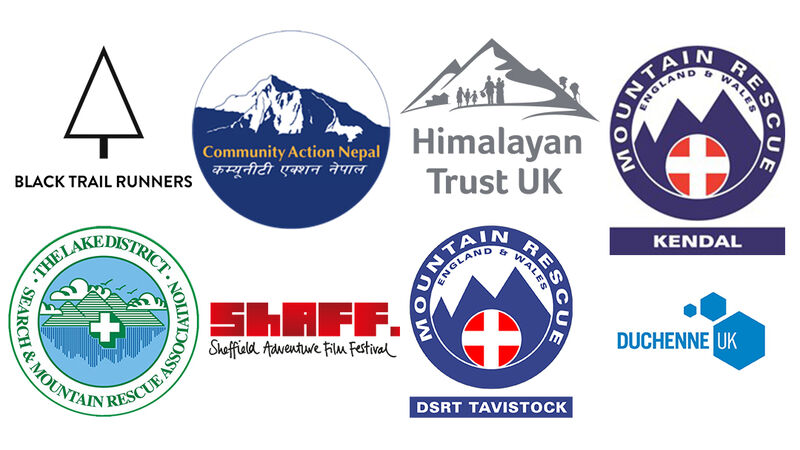 About
A GREAT BIG THANK YOU TO YOU!
As a result of your generous donations, ShAFF has given over £1,600 to ten charities nominated by our online talk speakers.
Our series of online talks started way back in the depths of lockdown in spring 2020. The evenings were dark, times were uncertain. Since we knew many people were experiencing tough times we introduced a series of pay-as-you-feel talks. The proceeds were split between ShAFF, so we could carry on putting on events, and the speakers - or a nominated charity of their choice.
Our talks have covered Wild Swimming, Ultra Running, and Climbing and begun to tackle issues of inclusion and diversity in the outdoor community. As a result of the donations we received from viewers of the talks, ShAFF has been able to continue organising events despite this year's restrictions, and the festival will take place on 9-11 July. 
We have been able to donate to a range of charities, including three Mountain Rescue teams, Black Trail Runners, the Black Swimming Association, Mental Health Swims, along with Community Action Nepal, and the Himalayan Trust UK. These organisations are close to our speakers' hearts and the ShAFF team want to say a great big thank you to everyone that attended our online talks and donated.
As a way of showing our appreciation, we are offering 15% off all ShAFF Online content for the month of May 2021, using the code THANKU15. 
Catch up with all the previous talks on the ShAFF YouTube Channel. 
Watch ShAFF Online, including ShAFF 2020 sessions, and ShAFF Online Monthly.
Read books written by or recommended by our speakers in the ShAFF bookshop.