Event
ShAFF Online – John Kelly talks to Jen & Sim Benson
ShAFF Online – John Kelly talks to Jen & Sim Benson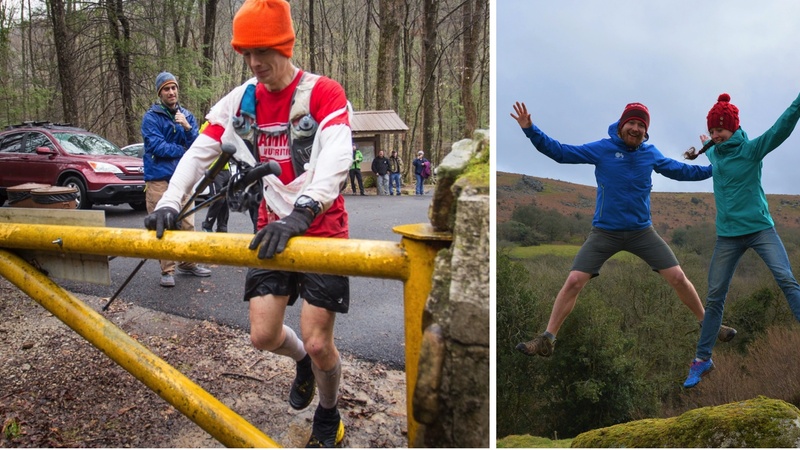 About
Starts
14 Feb '22 | 8:00pm
John grew up adventuring through the dense mountains and forests around his family's rural home in Morgan County, TN, constantly trying to keep up with his older brother and cousins. That grew into a love of exploration and a drive to continually challenge himself with goals that push his boundaries and that have failure as a probable outcome (without that possibility a goal is just a task). Mountain running allows hiom to do both of those things at once.
PROUDEST ACCOMPLISHMENTS:
Apr 2017 | Touching the yellow gate to become the 15th finisher of the Barkley Marathons, the moment that completely reset my belief of what was possible for me
Feb 2018 | Receiving not one, but two! jars of apple butter from Dennis Herr after completing the first-ever sub 24 hour run at The Wild Oak Trail 100 – 112 miles with over 30K feet of elevation gain3.
Jan + Jul 2020 | Kissing the wall of The Border Hotel in Kirk Yetholm to win The Spine Race in 88 hours in January, then returning in July to break a 31 year old record on the route in 64h 46m
Aug 2020 | Hobbling up to the summit cairn on Ben Nevis to check off the last summit of The Grand Round, a project I created myself that built upon my passions and pushed me to my absolute limits over 5 days of mountain running and cycling
Each time I get to share these moments or stories of them with my unbelievably supportive family and the incredible ultrarunning community and see that passion for exploring the mountains spread just a bit further
Honorable mention: November 2018 - obtaining the record for the slowest swim ever in a sub-9-hour Ironman
John's share of any donations will go to Action Medial Research.
------------------------------------------
Jen & Sim Benson are runners, writers and photographers. Regular contributors to outdoor magazines and the national press, they are routes editors for Trail Running magazine, gear experts for Walk magazine and OS GetOutside Champions. Their books include 100 Great Walks with Kids, Short Runs in Beautiful Places, Wild Running and The Adventurer's Guide to Britain. Their forthcoming book, The Running Bible, is being published by Vertebrate in 2022.
------------------------------------------
As with all the ShAFF Online talks, there's no cost to register and enter but we'll ask you to make a donation. These talks have replaced our in-person events, so we would very much appreciate it if you'd consider donating the price of a pint or two to help us keep arranging events like these.
------------------------------------------
The talk will be delivered using Zoom. We recommend that you download the app and install it ready. You will be able to join the meeting via a link in your confirmation email.
Donations will be shared between the speakers and ShAFF. Thanks in advance.