Event
ShAFF Online Monthly - Totally FKT
Our June / July installment of adventure film features the Pennine Way as the Summer Spine races are undertaken.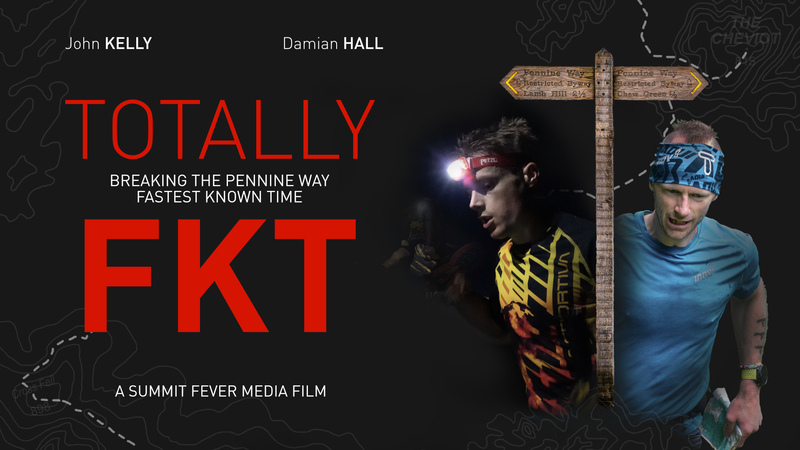 About
Starts
15 Jun '22 | 1:53pm
Summer is here, and that means the epic Montane Spine Races kick off along the Pennine Way. To celebrate, ShAFF Online monthly is a special treat for all you Spiners, aspiring runners and dot watchers! For June/July we have partnered with Summit Fever Media to bring you Totally FKT, a feature-length film in which two top athletes attempt to break the 260-mile Pennine Way Fastest Known Time.
We're also highlighting three of our previous online talks with the stars of the film. Between them, record-holding rivals Damian Hall and John Kelly, and super-support crew Nikki Lygo give an insight into everything you need to know if you're thinking of taking on the Pennine Way.
WHAT'S THE STORY? 
Totally FKT uncovers the on-the-trail story of elite athletes John Kelly and Damian Hall as they battle to set the fastest time on the 260-mile Pennine Way. The goal is a seemingly unachievable time of 65 hours 20 minutes set 31 years ago by legendary English fell runner Mike Hartley. Although Kelly and Hall made their remarkable attempts a week apart, the film cleverly weaves together their two stories of pain, exhaustion, illness and, finally, relief and joy, in up-close detail.
For those that don't know the eventual outcome, it offers nail-biting viewing, while for those that do, it's a chance to witness the grit and determination required to run non-stop on the notoriously intimidating route.
FANCY TAKING ON THE CHALLENGE?
Our three free online talks will either inspire you or put you off completely!
First up, John Kelly - a former elite-level triathlete and winner of the Barkley Marathons 2017. He is one of only 15 runners to have completed the infamous US race in more than 30 years. The record holder for several trails, a data scientist, husband and parent, John explains his approach to training, running and life. Watch John's interview with Sim Benson on the ShAFF YouTube channel.
Next is Damian Hall - otherwise known as 'UltraDamo' - a record-breaking ultramarathon runner who represented Great Britain at the age of 40. He's also a freelance journalist and author; a running coach; public speaker; husband and parent. Damian talks to Ally Beaven about the allure of the Pennine Way and how it feels to break (and lose) a record, among other things!
Completing the trio is Nicki Lygo - a long-distance hiker and outdoor enthusiast and core member of the Spine Race HQ team. An NHS doctor, Nicki has seen the good, bad and ugly of Spine races and record attempts at first hand, or more accurately, foot! Her unusual perspective on the sport menas she has some interesting insights, and as Nicki says "The only thing you can predict is that something will go wrong." Nicki was interviewed for ShAFF by Ally Beaven.
WATCH: JOHN KELLY DAMIAN HALL NICKI LYGO