Film
A Morning Over The Clouds
Sheffield highliner Sarah Rixham and Quirin Hertrich enjoy the sunrise on a slackline at the top of the Moleson mountain in Switzerland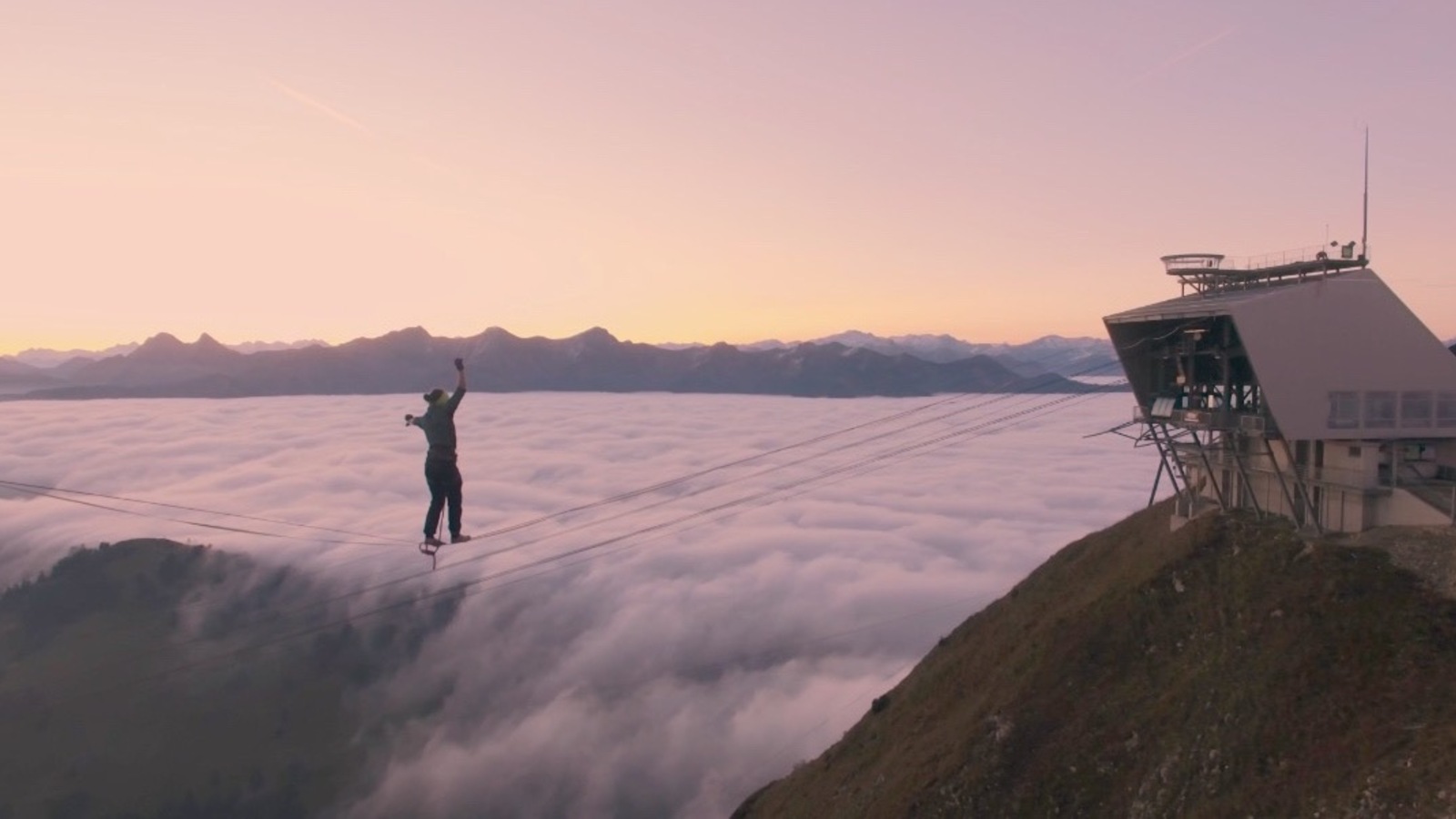 About
Director
Jan-Georg Wagenfeld
Producer
Jan-Georg Wagenfeld
Sponsor
Slacktivity, UneBonneIdee
Country / Nationality
Switzerland
Our Judges say:
Incredibly beautiful slacklining short

Paul Hodgson Music Judge
Sheffield slackliner breaks world highlinging record.

Matt Heason Festival Director
Sheffield girl Serah take the High Line over beautiful sunset.

Ed Birch Director of Salt-Street productions
Space and more space.

Claire Carter Writer, Film Officer for Kendal Mountain Festival, 'Creative Consultant'.
Sheffield highliner Sarah Rixham and Quirin Hertrich enjoy the sunrise on a slackline at the top of the Moleson mountain in Switzerland suspended above an incredible sea of clouds. During the Highline Extreme Festival Sarah managed to walk a 122m-Highline which is now the female highline record. She talks about why women should be on an equal footing in the sport.