Event
BMC Women In Adventure Network
Bringing together members of the outdoor industry to celebrate the achievements of women during the past year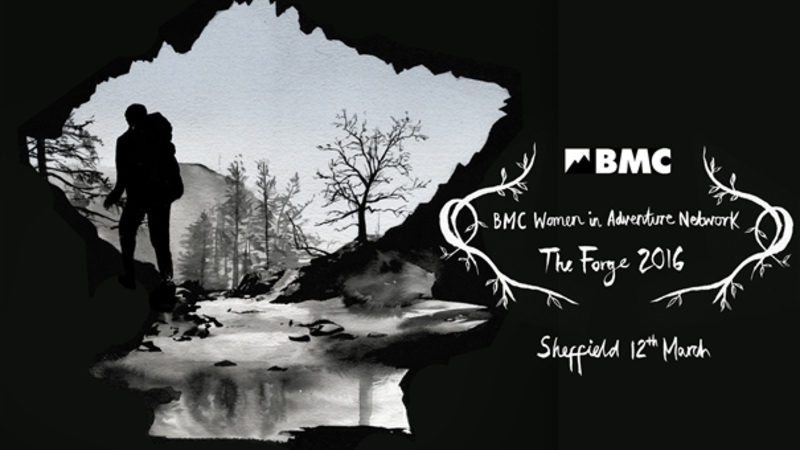 About
BMC WOMEN IN ADVENTURE NETWORK
Please note that this event has limited spaces, please only register if you intend to come along. Places will be allocated on a first come first served basis.
The BMC Women In Adventure Network aims to bring together members of the outdoor industry to celebrate the achievements of women during the past year and identify a plan to solve issues experienced in their participation and careers in the outdoor.
BACKGROUND
Following the European Outdoor Summit in Sheffield in 2015, Dave Turnbull (BMC CEO) instigated the BMC Women's Development Group. As a result of the first meeting, the BMC decided to take on the running of the Women In Adventure Network 2016 to build on the success of the inaugural 2015 event.
EVENT DETAILS
The BMC Women in Adventure Network: The Forge 2016 will take place at Sheffield Adventure Film Festival on Saturday 12 March from 5pm to 7.45pm.
Claire Carter is organising the event on behalf of the BMC and it will focus on forging on without a path; tackling roles without role models or committing to untried adventures. We'll examine who or what women look to for inspiration, and how women at the event have forged a path, created new careers, or broken boundaries in adventure.
There has been a resounding push to focus on women's adventure stories nationally and in the outdoor industry; what's next practically for women beyond inspiration?
TALK BY HAZEL FINDLAY
BMC Ambassador Hazel Findlay will give a talk on her career developments, decision-making and mentors.
PANEL
There will be a panel discussion on the following key questions:
What effect have campaigns such as This Girl Can and Define Feminism had?
What's next for brands and individuals in keeping inspiring stories in the media?
Do women in 2016 feel they can get top level jobs in adventure, or chase the biggest adventures. If not, why not?
How can women stay in the adventure industry and in the mountains for life?
What role models are there for 50+ women with careers or lives of adventure?
NETWORKING
There will of course be plenty of opportunities for networking (with wine).
WOMEN IN ADVENTURE FILM PRIZE
The award for Best Women in Adventure Film will be presented to the winner of this year's competition.
Watch the films entered for the 2016 competition on BMC TV
INVITES
If you would like to attend this event please email Becky McGovern at the BMC, there might be some spare places if all invitees do not accept. We will know about spare places week commencing 7 March. Please also email Becky if this event is something you would be interested in attending in the future.