Event
MyOutdoors Second Hand Kit Sale
Our ever-popular sale of second hand outdoor kit.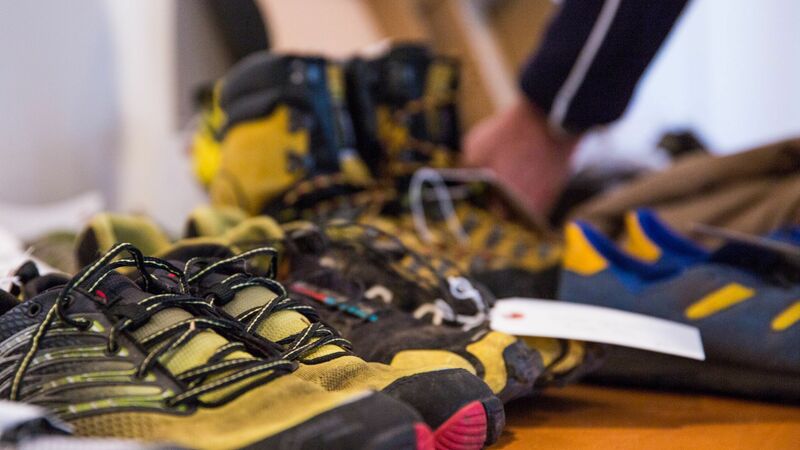 About
Starts
18 Mar '17 | 10:00am
Ends
18 Mar '17 | 10:00pm
Location
Have you got a jacket that's been sitting in the wardrobe unused since you splashed out on that nice new one? How about that tent that gave you so much joy before you became a family and you needed bigger? Every year ShAFF holds an event just for you: the ShAFF Kit Sale. The idea's simple, bring your unused or unwanted outdoor kit along to the kit sale, tell us what it is and how much you want for it and leave the rest to us. We'll label it, tag it, hang it and, with a little luck, sell it for you while you enjoy your weekend watching the world's best adventure films - and all for just 15% commission. We pay out from all sales at the end of the weekend and can take debit and credit cards. You can bring up to a rucksack full of kit along to the café from Saturday morning onwards where our volunteers will have it out on the sale rails in minutes and everybody wins. You get money in your pocket, someone gets gear they may not be able to afford new and we all help the environment by reusing.
Terms and conditions apply*