ShAFF Tickets Now On Sale
ShAFF is back!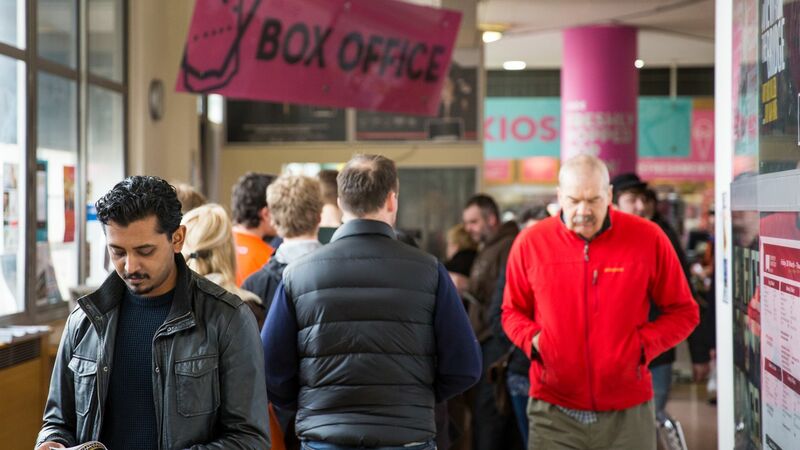 About
Over 100 of the best adventure and extreme sports films - hand-picked from around the world - on five big screens 
Sheffield's celebrated annual adventure film festival, presented by the British Mountaineering Council, returns to the Showroom Cinema from 17 - 19 March as part of The Outdoor City Weekender. 
ShAFF brings the wild outdoors into the city centre for three days of jaw dropping spectacle and heart stopping adventure. 2017's packed programme of carefully curated films features top athletes and covers the full spectrum of outdoor sports: from running, climbing, biking, skiing, surfing, kayaking - and everything in between.
Family-friendly ShAFF offers an all-action cinematic experience for the whole family taking ShAFF family friendly certified screenings into the exciting new venue of a 100 seater travelling cinema, made possible with the support of local Sheffield Businesses via Sheffield BID. 
The Young Adventurer showings, Too Cool For School sessions for slightly older children, and a Teen Screen selection will showcase inspiring tales of wilderness and exploration. From skating in Armenia (Kyang: A Short Skate Film) to mountain biking and packrafting in Mongolia with childhood friends (Flashes of the Altai) there is something new for everyone to discover. 
Home-grown Talent From top international climbers, through to award-winning filmmakers, Sheffield has it all. For the first time, there will be two Made in Sheffield sessions to highlight the local talent of the outdoor city. Join local women tackling the High Peak Marathon (Beauties and the Bog), follow Sheffield-based internationally renowned climbers (Shauna and Pete go crack climbing! and Obsession: Tom Randall) and enjoy films created by Sheffield based production houses (Low Line, Red Sands – Skating a Gun Turret (Salt Street Productions) and Mirror Wall (Coldhouse Collective). 
Outdoor Adventure Whether or not you are taking on one of The Outdoor City Weekender challenges, grab the opportunity to put your feet up and be inspired by an incredible and diverse selection of films. ShAFF film sessions cover the new and fast-growing trend of bikepacking, as well as climbing, running, mountain biking, skiing, snow-boarding, kayaking and surfing. The ever-popular Adrenaline Films session returns, the ultimate ticket for all sports obsessives. 
ShAFF is the place to hang out, watch a film and share your tales of adventure. Visitors to ShAFF will be able to rate the films they have seen using Boom Beam to help select the ShAFF People's Choice Award. With the aim of cultivating greater festival engagement between all those attending, the Boom Beam web app offers audiences the opportunity to give feedback, as well as providing recommendations of what to watch. 
Matt Heason, the ShAFF Festival Director says: "ShAFF has long celebrated the joy of the great outdoors, offering the very best of global adventure alongside showcasing local talent. It is fantastic that the city of Sheffield with The Outdoor City Weekender is shining a light on its incredible natural assets it houses- perfect for outdoor adventure, wild escapes and extreme sports."