Event
Yoga Session
Early morning yoga in the stunning Winter Garden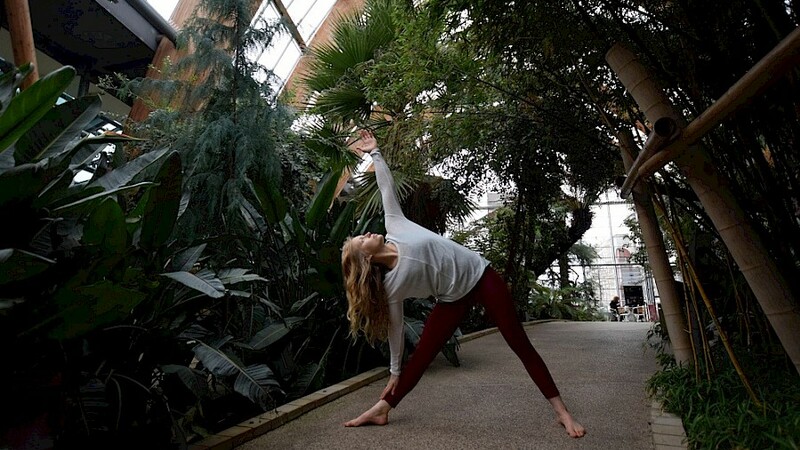 About
Starts
18 Mar '17 | 8:30am
Location
As part of the varied Fringe programme of activity taking place around The Outdoor City Weekender, there will be two unique opportunities to have a go at Yoga in Sheffield's beautiful Winter Garden on Saturday 18 March and Sunday 19 March.
An urban oasis in the heart of the city, Sheffield's Winter Garden evokes a sense of tranquillity at the best of times and should create a really special atmosphere for these two sessions.
Whether you're a complete beginner of an advanced yogi, both sessions are open to all abilities and completely free to try. Some mats for each session will be available to borrow from the organisers, but please bring your own if you have one.
Spaces to take part in these sessions will be limited, so please contact the yoga leader to register for the session you wish to attend.
Saturday session: Yoga Class from Unity Yoga Sheffield
8:30am - 9:45am
A Yoga class suitable for all levels taught by Mina Leslie-Wujastyk. Unity Yoga Sheffield is a yoga studio based in the heart of Sheffield city centre. This little hidden haven opened in Spring 2016 by co- founders; Sophia Senior, Lydia Ainscough and Mina Leslie-Wujastyk, built on friendship and a passion to share yoga.
After the yoga, pop down to the Showroom for an early screening of Spirit Of Adventure Films 1 (10:30)
Sunday Session: Yoga Class from Yoga at the Reach
8:30am - 9:45am
Lisi von Aster will lead the class and be on hand to give out advice and information. Based on Eccelsall Road in Sheffield, Yoga at the Reach are a studio that aim to make yoga in Sheffield as accessible as possible for everyone in the community, offering a wide variety of class styles. At Yoga at the Reach the teachers all share the same passion and love for yoga and the yogic lifestyle.
After the yoga, pop down to the Showroom for an early screening of Spirit Of Adventure Films 3 (10:45)
More info on The Outdoor City Website