Film
Call Me Peg Leg
Meet Rik or Peg Leg as he is now officially called, one legged chef, traveller and one of the UK's most exciting surfers. A short film by Mattr.Media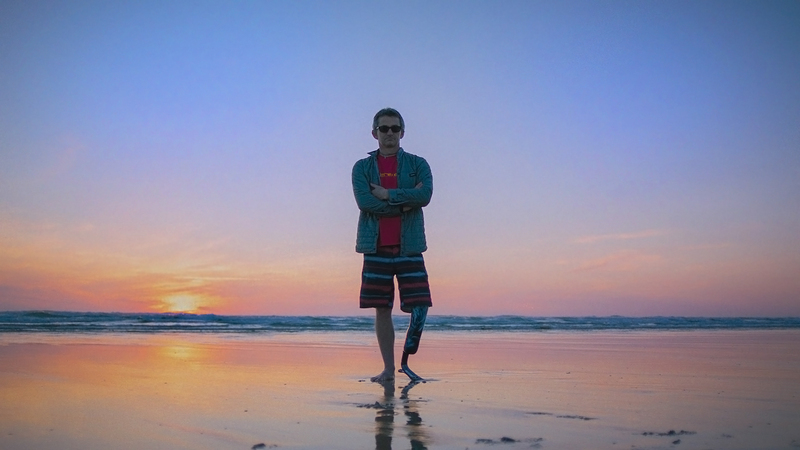 About
Featuring
Pegleg Rik Bennett
Country / Nationality
United Kingdom
Our Judges say:
Guy with wooden leg becomes really good surfer and adopts alternative lifestyle. Chuffing hilarious and a really good character portrait. This guys a bad ass.

Paul Hodgson Music Judge
This man is obsessed you can see why. Cool film 💪

Ed Birch Director of Salt-Street productions
He has one leg, but several prosthetic legs. He surfs, he runs, and he changed his name to PegLeg.

Anna Paxton
Not like anything else in the line up. A must-see.

Elise Wicker
Inspired... A great, no-nonsense character focusing on ability rather than disability, and the sea.

Claire Carter Writer, Film Officer for Kendal Mountain Festival, 'Creative Consultant'.
Meet Rik or Peg Leg as he is now officially called, one legged chef, traveller and one of the UK's most exciting surfers. Featuring: Pegleg Rik Bennett Created by: Mattr. Media (mattr.media) Director: Josh Hine (joshhine.co.uk) Producer: Josh Fineman Production Manager: Dave Hudson DOP: Nick Morris (nickmorrisdop.com) Camera Assistant: Thomas Terminet Sound: Jim Friend Editor: Hettie Griffiths (hettiegriffiths.co.uk) Special Thanks to: Seiners Arms Feral Equipment Channel 4