Film
Every Few Winters
We venture deep into the Highlands for a glimpse into the lesser known Scottish ski community.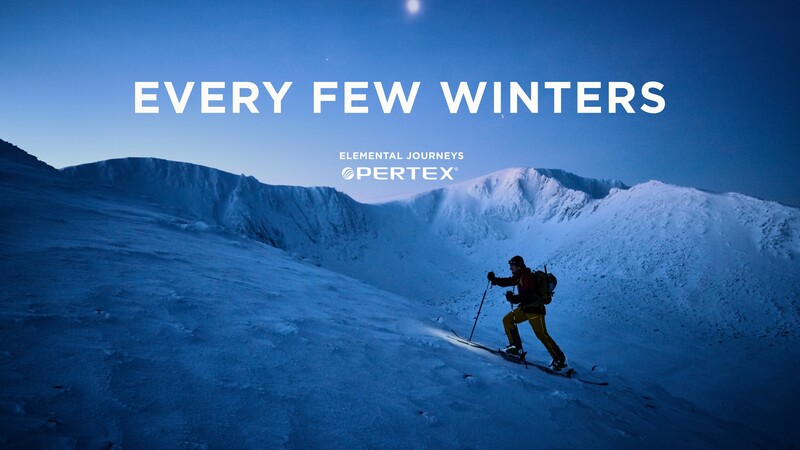 About
Country / Nationality
United Kingdom
Our Judges say:
A real eye-opener. Extreme skiing in Scotland, who'd have thought!

Elise Wicker
Meet some of the characters that relish low visibility, lack of snow, and horizontal rain. You can travel all over the world to ski, and yet some of the best days are to be had in Scotland, so they say!

Anna Paxton
Great local filmmaking!

Claire Carter Writer, Film Officer for Kendal Mountain Festival, 'Creative Consultant'.
When the days grow shorter, and skiers begin to dream of their favourite pistes and perfect powder days, it's not often that they imagine the Scottish Highlands. Yet for those in the know, Scotland is an obsession. A foggy, dented gem, beautiful in its own way; not for it's clarity or perfection, but for it's obscurity and esoteric nature. From the misty peaks of Glen Shiel with seasoned steep skiers Pete Mackenzie, Dave Searle and Hamish Frost, to the Back Corries and scoured slopes of Aonach Mor with 4 year old Murray, 'Every Few Winters' explores the quirky, unique community of Scottish skiers who epitomise dedication to their sport and an unrivalled tenacity. The entry requirements? Patience and resilience in abundance. With thanks to our brand partners, Marmot