Film
Playing with Snowballs in the Prison of Time
A dying man meets a sighing mountain. Together, they contemplate existence.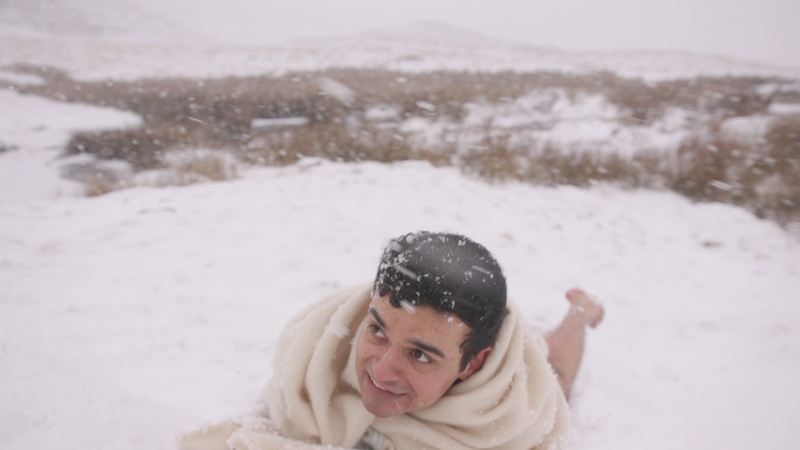 About
Director
John Seddon and Vaibhav Kaul
Featuring
Key cast: Vaibhav Kaul, Supporting cast: Margie Stuckey and Chris Clark, Musicians: Savitri Grier (violin) and Richard Uttley (piano)
Country / Nationality
United Kingdom
Our Judges say:
Local documentary filmmaker puts his hands to scripted work. Shot around Mam Tor last winter this young film maker is being brave and bold with this entry.

Ed Birch Director of Salt-Street productions
This is such a beautiful, intelligent piece, playing with time, nostalgia, prayer and embodiment.

Claire Carter Writer, Film Officer for Kendal Mountain Festival, 'Creative Consultant'.
Somewhere in the English Pennines, a young Himalayan poet has been living with a terminal affliction. Before his body gives way, he wants it to carry him into the snowy lap of Mam Tor, the Mother Mountain, where his last poem awaits him. Time is running out… 'Playing with Snowballs in the Prison of Time' is a homage to Mam Tor and all the wondrous spiritual adventures she has inspired. A visual interpretation of one of George Enescu's most enigmatic musical compositions, the film uses the snows of Mam Tor to meditate on human temporality.