Film
Surviving The Outback
One mans escape from the wilds of outback Australia.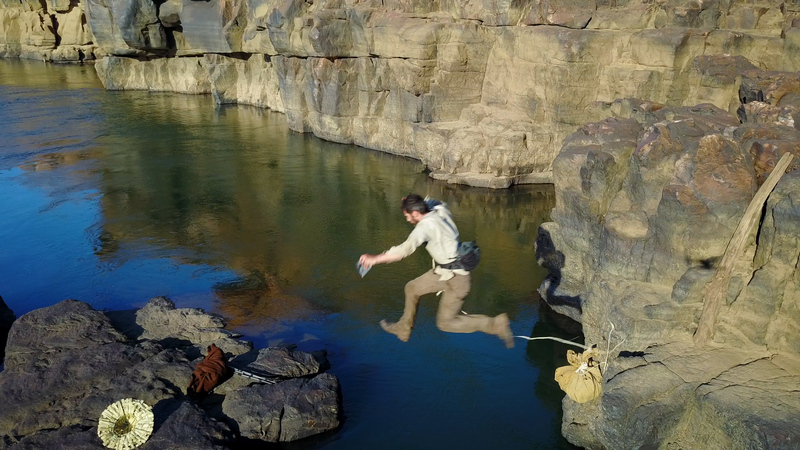 About
Country / Nationality
Australia
Our Judges say:
So much to learn in this epic adventure.

Elise Wicker
🇦🇺🐊🐍🦎☠️?

Ed Birch Director of Salt-Street productions
If this doesn't embody the spirit of adventure nothing does! Amazing to have the skill not only to survive this journey, but to carry 15kg of camera equipment and shoot and edit the whole adventure.

Anna Paxton
Could you escape alone across hundreds of kilometres of remote outback for a whole month, trekking and sailing on a makeshift raft, with nothing but a time capsule of antique stuff from 1932? Mike wasn't sure either! But that's what he tried to do with no backup crew or two-way communications with the outside world, hoping his skills as a survival instructor, adventurer and military pilot would help him survive long enough to traverse the most stunning landscape in Australia. 100% self-filmed with action cameras and drones this epic modern day adventure places Mike in the historic predicament of two stranded German aviators who survived 43 days before being rescued on the brink of death by local Aboriginal people. Action, drama, humour and crocodiles handled in a very Australian way! Mike's epic footage and images have aired on prime-time news, current affairs, newspapers and Australian Geographic Magazine, but up until now the full story hasn't been told......