Film
The Undamaged
Follow a crew of kayakers standing up for the last wild rivers of Europe, threatened by 2700 dams.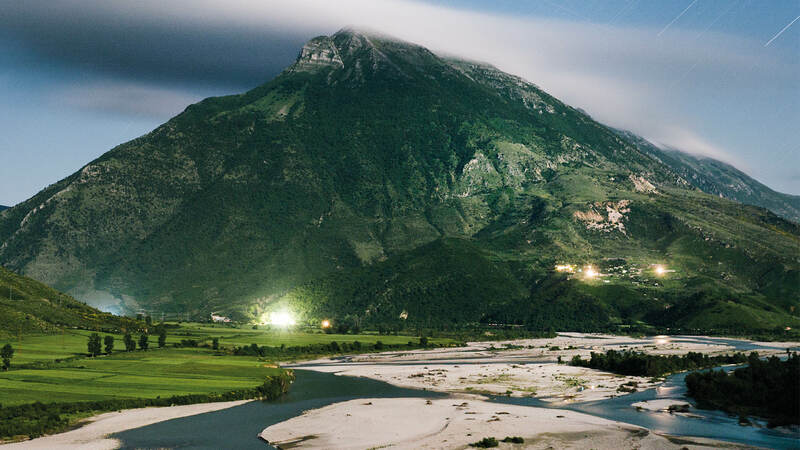 About
Director
Matic Oblak, Rozle Bregar, Miha Avgustin
Country / Nationality
Slovenia
Our Judges say:
The Undamaged explores plans to dam rivers across the Balkans, and the reaction of locals who feel powerless to prevent irreparable damage to their land and livelihoods. It seems that that the interests of capitalism and nature are stranded on opposite sides of the river. Somewhere between utter beauty and utter destruction lies the truth - people have to find a way to survive with the resources nature provides.

Anna Paxton
The Balkan Peninsula cradles Europe's last free flowing rivers and supports abundant, diverse and endemic wildlife. These rivers are The Undamaged - wild, pristine and undammed. However, they are under threat of an unprecedented dam craze from private hydro power companies. Over 2,700 small and large hydropower plants are planned to be built, (or are already under construction) in the Balkans; 535 in strictly protected areas and 113 dams inside 14 National Parks. Follow the Balkan Rivers Tour, a crew of whitewater kayakers, filmers, photographers, and friends who decided to stand up for their river! They traveled the Balkans for 39 days, kayaking 23 rivers in 6 countries and organising 11 events. The journey ends with an emotionally-charged and exciting protest in front of the Albanian Prime Minister's headquarters, demanding the Albanian Government to stop all dam plans on the Vjosa River. With a total of 500 paddlers and more than 1,500 protesters from 18 nations, Balkan Rivers Tour was the biggest river conservation action in Europe to date. The international media attention the tour generated presented the issue of dams to a wide range of people across the Balkans, Europe and the world, exposing the often illegal and underground concessions and construction of dams. The crew paddled through canyons and river valleys that seldom see people, connecting with locals who lead traditional lives, dependant on these rivers. The film introduces the issue of dam in the Balkans and sheds light on other battles for rivers around the world, focusing on the success and inspiration of the the Franklin River Blockade, which took place on the Franklin and Gordon rivers in Tasmania, between the years 1981-1983. Follow this journey of exploration, discovery and resistance and the community that has been created by small pockets of people resisting dams across the Balkans. The Undamaged will leave people with the motivation to act, the courage to stand up to injustice in their world, and the inspiration that it can be effective while being fun.