Film
Everest - the Hard Way
Is it possible to climb the hardest route on Mount Everest in Alpine style? In 1988 four Slovak climbers started their hardest way with no escape.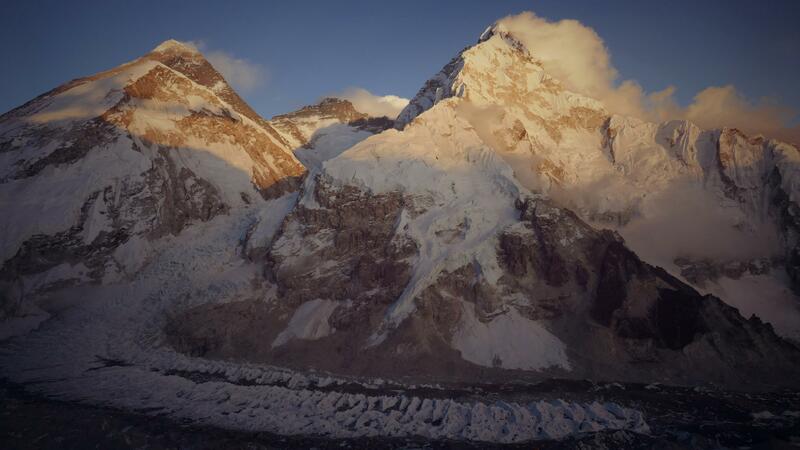 About
Director
Pavol Barabáš (1959) is the author of a large-scale of mountain-oriented and adventure films about peoples' survival in extreme conditions. His films were shot in inaccessible wilderness
Country / Nationality
Slovakia
Our Judges say:
1988. 2021. Different times but the same question. What is the cost of an Everest summit, and is it worth it?

Anna Paxton
A visually striking documentary that highlights the psychological toll on the survivors of a failed deadly ascent.

Simon Taylor
Beautiful and technically very interesting Slovakian film about climbing Everest in the 70s. Utterly terrifying, and highly emotional, as you can imagine. "It was impossible to save them."

Paul Hodgson Music Judge
Wild, hard, wild, hard.... very hard-core!

Claire Carter Writer, Film Officer for Kendal Mountain Festival, 'Creative Consultant'.
When Chris Bonington and his team set out in 1975 to climb the South West face of Everest they were attempting the ultimate challenge of mountaineering - to conquer the steepest and highest face in the world. Many international expeditions had tried to climb it in previous years. In August 1975 18 members of the British expedition with the help of Sherpas and suplementary oxygen succeded to reach the top. Chris Bonington was appointed Commander of the Order of the British Empire (CBE) in 1976 in recognition of this successful ascent of Everest. Bonington called the route leading through the South West face - the Hard Way. He wrote a book with the same name and it became bestseller all over the world. He writes: "In Himalaya the Alpine style of climbing is prefered more and more. Without suplementary oxygene, fixed ropes and Sherpas. In the South West face, however, it is not possible." His reflection on the Hard Way became a challenge for the young mountaineering generation. The climbers from Slovakia set the Hard Way as their goal. Is it really impossible to climb it in Alpine style? All remarkable events appear as a madness at the beginning. People rode their boats into unknown, walked through endless snowy moors, climbed into the depths of the Earth. And some of them were attracted by the heights - to the highest mountains of the world. By the hardest ways. To find out what a man is able to...