Article
Stay Safe In The Mountains With Petzl
About
This year's Mountain Films sessions are sponsored by Petzl
Petzl Helmets - Top & Side Protection Compact design. Full coverage. Plenty of ventilation. Petzl helmets provide everything you need to be comfortable and protected during a variety of vertical sports: rock climbing, mountaineering, caving, via ferrata, canyoning, etc.
Did you know? In vertical sports, side impacts to the head are just as common as impacts to the top! This is why our BOREO, BOREA, PICHHU, METEOR and SIROCCO helmets have earned Petzl's exclusive TOP AND SIDE PROTECTION label.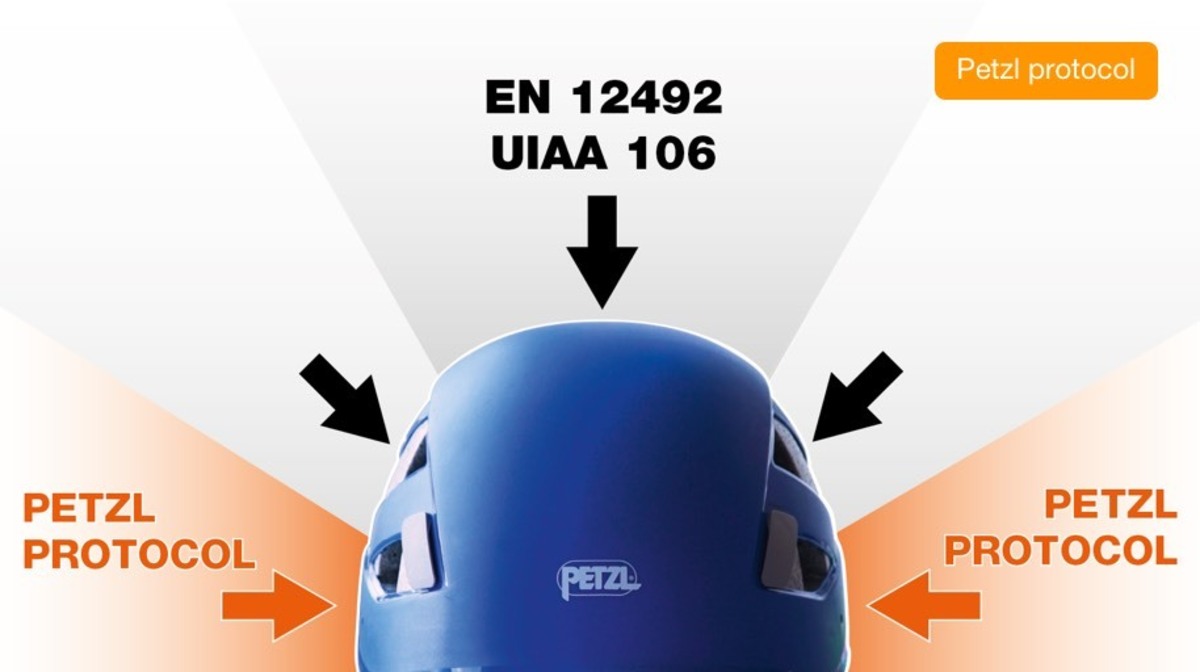 What Is The Top & Side Label All About? The official standard only requires that the top of the helmet protect against falling objects (rocks, ice …). Petzl has pushed beyond this standard by developing additional, specific test protocols for side impacts. This is our TOP AND SIDE PROTECTION label: from a height of 50 cm, a 5kg mass is dropped onto the rear, front, and side of the helmet.