Article
Screen ShAFF On Tour Virtually
ShAFF On Tour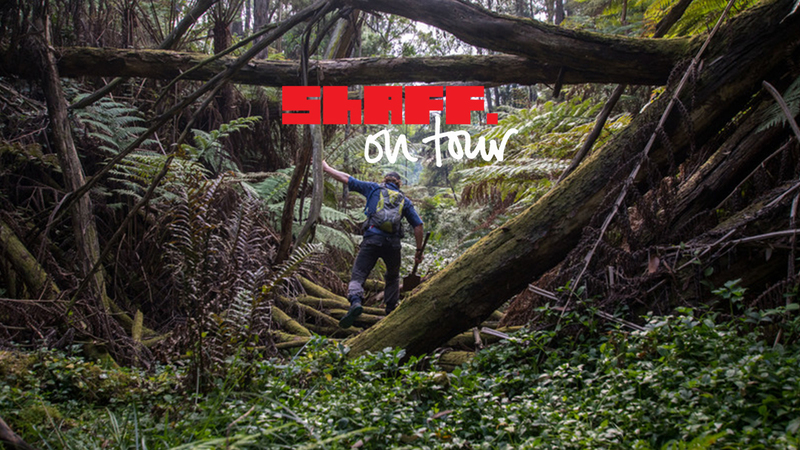 About
SUPPORT YOUR LOCAL CINEMA OR CLUB WITH VIRTUAL SCREENINGS
UPDATE JAN 2021 As we booked the dates for ShAFF On Tour we knew there was a risk that screenings wouldn't go ahead, so we set up an online alternative. Any cinema or club can host a virtual screening, and earn a share of the proceeds when members watch online. So far more than 25 independent cinemas, climbing walls and clubs have registered. Find your local virtual screening here and if you're interested in joining please contact Jonny Tull.
SHAFF ON TOUR!
We are overjoyed that ShAFF is back on the road, On Tour around the UK and beyond from December 2020 - Summer 2021.
Online from Friday 11 December - DCA Dundee, Phoenix Leicester, Kinoculture Oswestry, Saffron Screen Saffron Walden, Broadway Nottingham, Aberystwyth Arts Centre, Arthouse Crouch End, Dukes Lancaster, Alhambra Keswick.
Watch online and support yourt local cinema: The new online element, presented via Modern Films' virtual screening platform complements the 'live' screenings. Cinemas book the film as though it were playing in their venues and rental income is shared, allowing ShAFF to continue to work closely with cinemas who are unable to screen the programme in their auditoria.
Planned screenings in cinemas
Fri 11 December - Alhambra Keswick
Tuesday 15 December - Alhambra Keswick
Wednesday 16 December - Highland Cinema, Fort William
Friday 18 December - Phoenix Cinema, Exeter 
Monday 21 December - Phoenix Cinema, Exeter 
Tuesday 22 December - Phoenix Cinema, Exeter
Friday 15 January - Phoenix Cinema, Oban
Friday 5 & Saturday 6 February - Eden Court, Inverness
More dates will be added when cinemas reopen.
WANT TO HOST A SCREENING? Contact Jonny Tull