Event
ShAFF Online - Dave Taylor's Navigation Pub Quiz
ShAFF Online - Dave Taylor's Navigation Pub Quiz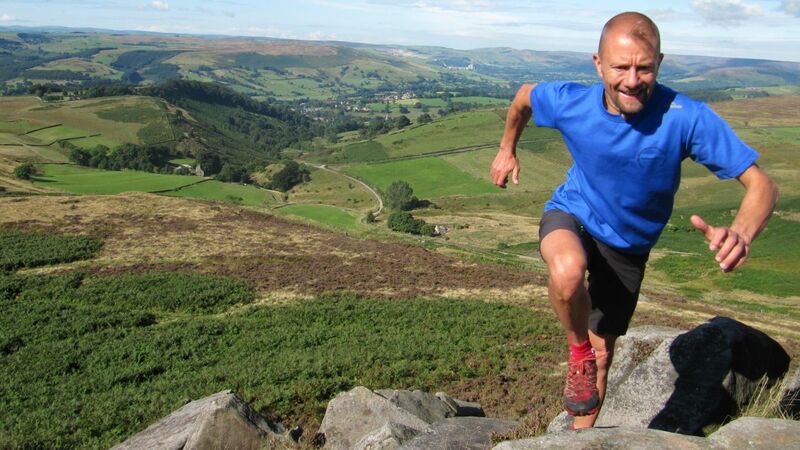 About
Starts
22 Mar '21 | 8:00pm
Dave Taylor, otherwise known as the Fell Running Guide is very good at navigation… in fact his weekly Navigation Challenge has gathered a cult following on the Fell Running Guide facebook page. Now ShAFF online brings the challenge live to your screens with an interactive pub quiz style event!
It's just for fun, but we have spot prizes and if you don't learn something useful we'll refund your entry fee (entry is free!). Expect to test your navigation knowledge with polls, photos, and map-based challenges.
Kit requirements: Pen and paper, beverage of choice, full FRA kit (the organisers reserve the right to reduce kit requirements dependent on conditions on the day).
Dave Taylor is an experienced, competitive fell runner and member of the Dark Peak Fell Runners. Dave has completed the "big three" rounds; Bob Graham, Paddy Buckley and Charlie Ramsay, and he won the 2015 English Fell Running Championships for the V50 age category, coming 2nd in the British Championships. In 2018 he won the Elite Veterans class of the OMM Mountain Marathon. As a UK Athletics Fell & Mountain Running coach Dave provides specialist training for trail, fell and mountain runners.
As with all the ShAFF Online talks, there's no cost to register and enter but we'll ask you to pay as you feel/can afford at the end. These talks have replaced our in-person events, so we would very much appreciate it if you'd consider donating the price of a pint or two to help us keep arranging events like these.
https://fellrunningguide.co.uk/
https://www.patreon.com/fellrunningguide
http://www.youtube.com/c/FellrunningguideCoUk
------------------------------------------
The talk will be delivered using Zoom. We recommend that you download the app and install it ready. You will be able to join the meeting via a link in your confirmation email.
The event will not cost you anything to attend, but we will request that you pay what you felt it was worth using this PayPal link.
Donations will be shared between the speakers and ShAFF. Thanks in advance.
We're experimenting with our entry system and taking entries via SiEntries. If you prefer EventBrite then you can still use that platform by using this link: https://www.eventbrite.co.uk/e/140077378209