Event
ShAFF Online - K2 in Winter - Bernadette McDonald & Ed Douglas
Bernadette McDonald & Ed Douglas, in conversation about the recent winter ascent of K2 and what this means for high altitude mountaineering.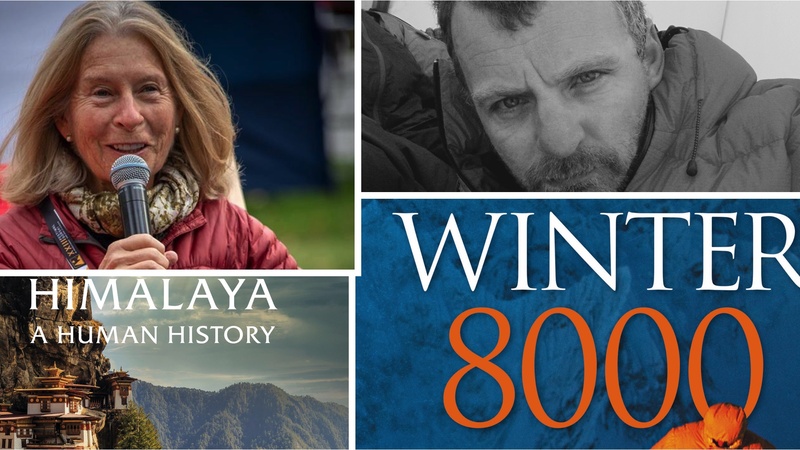 About
Starts
9 Feb '21 | 8:00pm
On 16 January, a team of Nepali climbers became the first to reach the summit of K2 in winter and made headlines around the world. Canadian mountain writer Bernadette McDonald is the author of Winter 8000, the history of climbing the world's highest mountains in the toughest season. Ed Douglas is the author of Himalaya: A Human History, which tells the region's history and how the mountains shaped it. The two will be in conversation about events on K2 and what it means for the future.
Ed Douglas
@calmandfearless
Ed Douglas is a writer and journalist with a passion for the wilder corners of the natural world. A former editor of the Alpine Journal, Ed is an enthusiastic amateur climber and mountain traveller, with a particular interest in the Himalaya
Bernadette McDonald
A writer and mountain culture consultant based in Banff, Alberta.
http://www.bernadettemcdonald.ca/
------------------------------------------
The talk will be delivered using Zoom. We recommend that you download the app and install it ready. You will be able to join the meeting via a link in your confirmation email.
The event will not cost you anything to attend, but we will request that you pay what you felt it was worth using this PayPal link: https://www.paypal.com/paypalme/shaffdonation
Donations will be shared between the speakers and ShAFF. Thanks in advance.