Event
ShAFF Online – Nicky Lygo in conversation with Ally Beaven
ShAFF Online – Nicky Lygo in conversation with Ally Beaven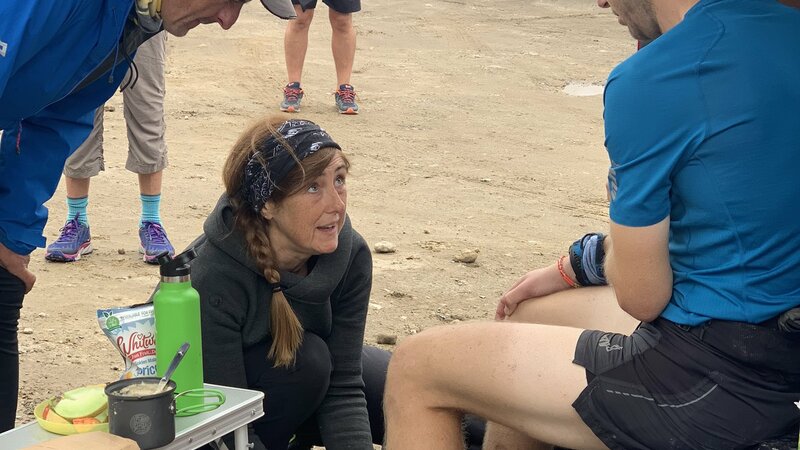 About
Starts
2 Mar '21 | 8:00pm
Nicki Lygo joins Ally Beaven to share all she's learned tailing some of the biggest names in ultrarunning up and down the Pennine Way, both during the Spine Race and John Kelly and Damian Hall's summer record attempts. A medical doctor and incorrigible Pennine Way through hiker, Nicki's unusual perspective on the sport means she has many insights to offer, from gastrointestinal problems to the power of the Lightning McQueen duvet.
Ally Beaven is a Highlands based hill and ultra runner with a zero percent success rate on the Big Rounds in winter. He is also the author of Broken, a book which tells the stories of the remarkable summer of 2020 when race cancellations and travel restrictions led to an avalanche of long distance running records all over the UK.
https://www.v-publishing.co.uk/books/running/running-broken/
------------------------------------------
The talk will be delivered using Zoom. We recommend that you download the app and install it ready. You will be able to join the meeting via a link in your confirmation email.
The event will not cost you anything to attend, but we will request that you pay what you felt it was worth using this PayPal link.
Donations will be shared between the speakers and ShAFF. Thanks in advance.
------------------------------------------
We are registering people for this event via SiEntries via the link above. However if you would prefer to use the usual EventBrite system then you still can. Both will work. Click here to do so.