ShAFF Online – Sonny Peart co-founder of the Black Trail Runners in conversation with Ally Beaven
Event
ShAFF Online – Sonny Peart co-founder of the Black Trail Runners in conversation with Ally Beaven
ShAFF Online – Sonny Peart co-founder of the Black Trail Runners in conversation with Ally Beaven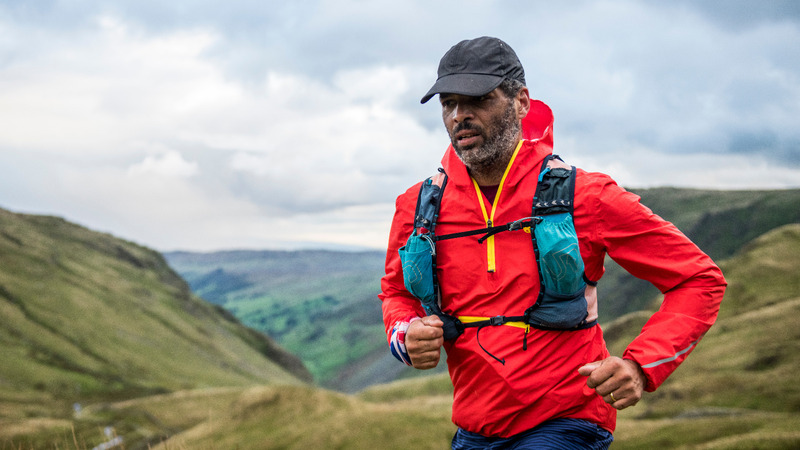 About
Starts
16 Mar '21 | 8:00pm
Sonny Peart took up running in 2012, since when he has completed a dozen marathons, including London, Manchester, Edinburgh and Brighton. Now a trail and ultrarunner, he completed the Centurion Running 50 mile Grand Slam in 2019, and is three quarters of the way through the 2020 100 Mile Grand Slam, with just the postponed South Downs Way 100 to run in June. This year he will also run the 125km Highland Ultra and the 235 mile Deadwater six day ultramarathon. He co-founded Black Trail Runners in July 2020, aiming to increase the participation, inclusion and representation of black people in trail running. When not running or campaigning for diversity on the trails, he performs as a pantomime dame, teaches at King's College London, and enjoys watching Bielsa ball.
Ally Beaven is a Highlands based hill and ultra runner with a zero percent success rate on the Big Rounds in winter. He is also the author of Broken, a book which tells the stories of the remarkable summer of 2020 when race cancellations and travel restrictions led to an avalanche of long distance running records all over the UK.
https://www.v-publishing.co.uk/books/running/running-broken/
------------------------------------------
The talk will be delivered using Zoom. We recommend that you download the app and install it ready. You will be able to join the meeting via a link in your confirmation email.
The event will not cost you anything to attend, but we will request that you pay what you felt it was worth using this PayPal link.
Donations will be shared between the speakers and ShAFF. Thanks in advance.
We're experimenting with our entry system and taking entries via SiEntries. If you prefer EventBrite then you can still use that platform by using this link: https://www.eventbrite.co.uk/e/shaff-online-sonny-peart-founder-of-the-black-trail-runners-tickets-139659867423