Article
NEW ShAFF Rookie Filmmaker Competition!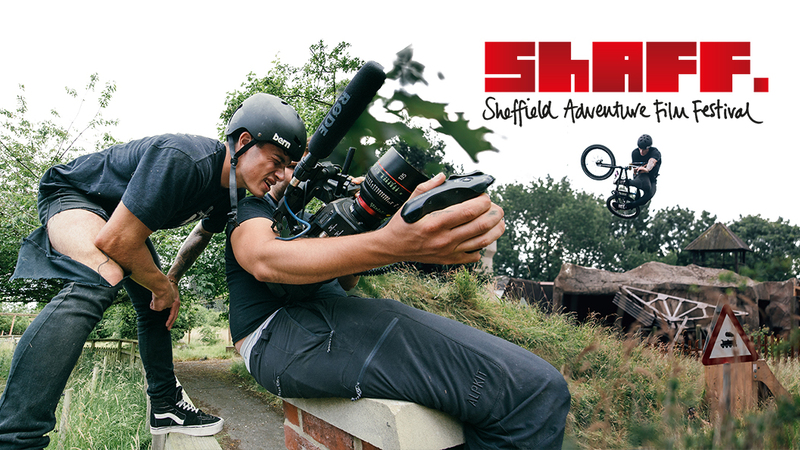 About
Sheffield Adventure Film Festival has launched a new competition for budding young filmmakers. The winner of the Rookie Filmmaker award will receive funding and mentoring to make their film, which will be screened at next year's festival and in Sheffield schools!
Sheffield Adventure Film Festival celebrates the best new adventure films from around the world. Now we are looking for young filmmakers to pitch ideas for a short film that captures the spirit of ShAFF. The Rookie Filmmaker competition is open to young people in school years 10-13. The winner will be announced at the festival which takes place 9-11 July, and the resulting film will be screened at the 2022 festival.
The winner(s) will receive up to £1,000 towards the cost of making their film, plus mentoring through the filmmaking process from Ed Birch, director of Salt Street Productions and judge at ShAFF.
The Rookie Filmmaker award has been made possible by the donations of Friends of ShAFF, a Patreon scheme where supporters of the festival can commit to a small monthly donation in return for rewards, knowing that they are directly supporting the schools outreach programme. Representing the Friends of ShAFF, Simon Taylor will act as executive producer of the film.
Friend of ShAFF Simon Taylor said, "It's incredibly important that young people have a voice in today's world. Providing a platform to make meaningful and entertaining short films that we can share far and wide is one way of achieving that goal, so I'm really excited to support this competition."
Festival Director Matt Heason said, "The Friends of ShAFF scheme is a way for small but regular donations to have a big impact for young people in Sheffield. We're so grateful to our supporters for making this possible, and we can't wait to see all the film ideas!"
More information and an application form can be found here!
Want to become a Friend of ShAFF? Here's how.