Article
ULTRA RUN - ShAFF Online Monthly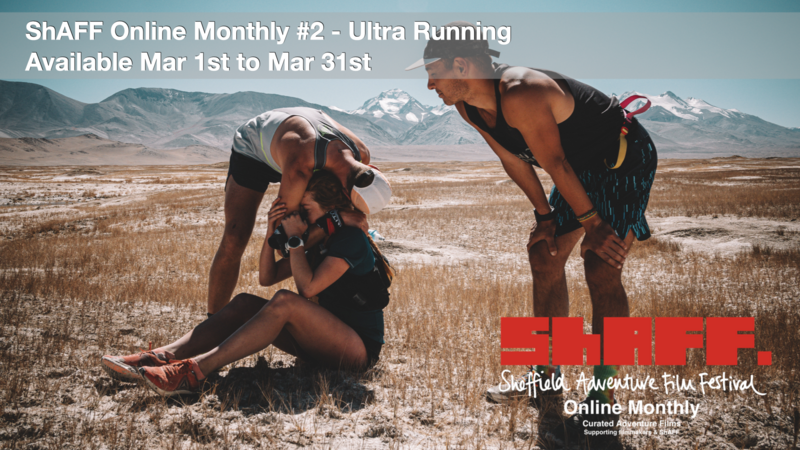 About
Sheffield Adventure Film Festival is pleased to present ULTRA RUN, the latest in our monthly online sessions hosted on the ShAFF Reelhouse channel.
ULTRA RUN brings together three of the very best new long distance running films in one 130 minute programme. This unique curation combines the feature length adventure travel documentary Running The Roof, alongside 47 COPA | Forty Seven Summits and Breaking Ten.
ShAFF monthly sessions are available to rent @£5.39 ($7.50) for a limited time. Proceeds are split equally between ShAFF and the filmmakers (or a nominated charity of their choice).
Watch ULTRA RUN from 1-31 March: https://www.reelhouse.org/shaff/shaff-online-monthly-2-ultra-running