Film
Wood On Water
An all girl canoe-tripping documentary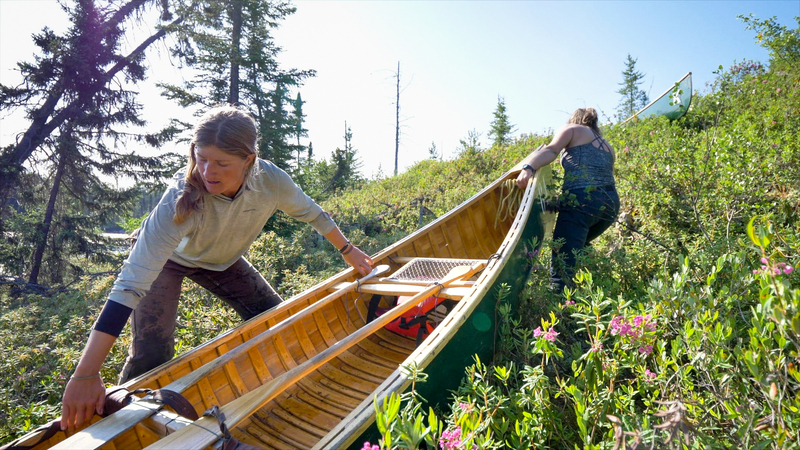 About
Producer
Hannah Maia, Max Christopher
Country / Nationality
United Kingdom
Our Judges say:
40 days of Canadian wilderness, endurance and grit whilst travelling in traditional style.

Jimmy Hyland
Hannah Maia's gentle narration suits the teenage women's journey very well.

Simon Taylor
Oh to be a teenage girl.... But this is a trip I would have loved to experienced to lessen the nasty edges of teenage-dom; these women find themselves less separate, and more compassionate as a result of this water logged expedition.

Claire Carter Writer, Film Officer for Kendal Mountain Festival, 'Creative Consultant'.
Superb film about what happens when young women participate in a historically male-only canoeing adventure in northern Quebec. Highly enjoyable and recommended.

Paul Hodgson Music Judge
A traditional, slow, strenuous and all female adventure. Forty days spent canoe tripping in the Canadian wilderness with twelve young women, nine of whom are teenagers. There's only one thing we know for sure, these girls won't see each other at best. Think bug-bitten, cold and boob-deep in muskeg bog while carrying an incredibly heavy canoe on their heads. A counter-cultural summer spent exploring their physical surroundings and inner selves free from mainstream society's expectations.