Film
Coach
Celebrated professional skiers Lorraine Huber and Hedvig Wessel join forces to take on the Freeride World Tour.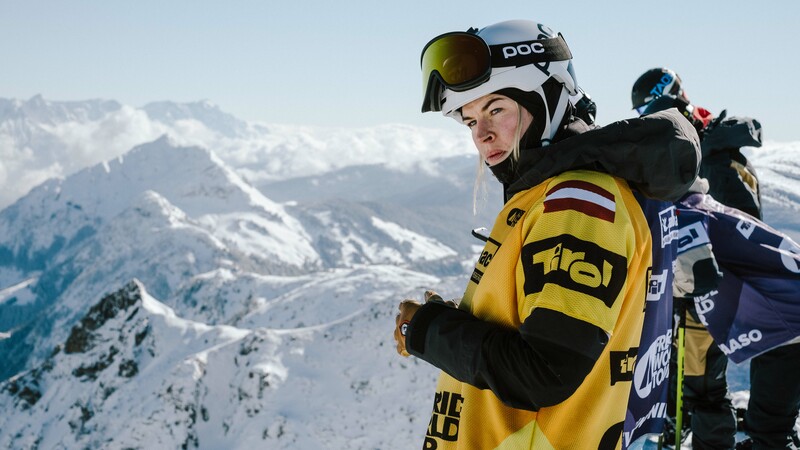 About
Director
Katie Burrell, Colleen Gentemann
Producer
Katie Burrell, Hedvig Wessel, lorraine huber, Sophie Maltby
Sponsor
Spyder, Peak Performance, Kastle, HEAD
Country / Nationality
Canada
Our Judges say:
Hilarious, post modern ski coaching buddy movie (but not) which is as much about how skiing is covered on TV as it's about skiing itself. One of the best snow movies we've evr had. Good music too

Paul Hodgson Music Judge
The "Plan," as it were, was to film Norway and Hoobs supporting each other through their complementary transitions – one from athlete to coach, and the other from mogul skier to big mountain freerider. Proving women can have it all. Sticking it to The Man. All that good stuff. At the centre of this disaster, "COACH" asks the questions – why are women hiding behind contrived narratives in action sports media? Can't female athletes show up honestly and still be adored by fans? Is there space for flaws in the gilded world of professional skiing? As things start to unravel for Hedvig, Lorraine, and Katie – mentally, emotionally, and entirely (respectively), COACH becomes the inside-out story of how things fall apart. With too perfect a setup and too high of expectations, Burrell exposes the impossible challenge that female athletes continually face in action sports. Sustainability Notes Making a film about a group of skiers, coaches, film crews, and sponsors traveling around the world to compete in different exotic mountainscapes poses a challenge to efforts of sustainability. Between drives, flights, hotels, and chairlifts – the event certainly has a measurable tax on the environment. Making COACH, Katie and Colleen were able to pull off the production with just the two of them on site. With Katie as on-screen talent and direction, and Colleen juggling filming Hedvig skiing, Lorraine commenting, making sure Katie didn't get too distracted, and keeping track of the drone, it was in a lot of ways an exercise in chaos theory. But putting this all on themselves and minimizing the number of people traveling with them cut the collective carbon footprint of the film in half. They even shared a hotel room! And in some places where budget got a little tight – a bed.