Watch ShAFF Online
Watch ShAFF Online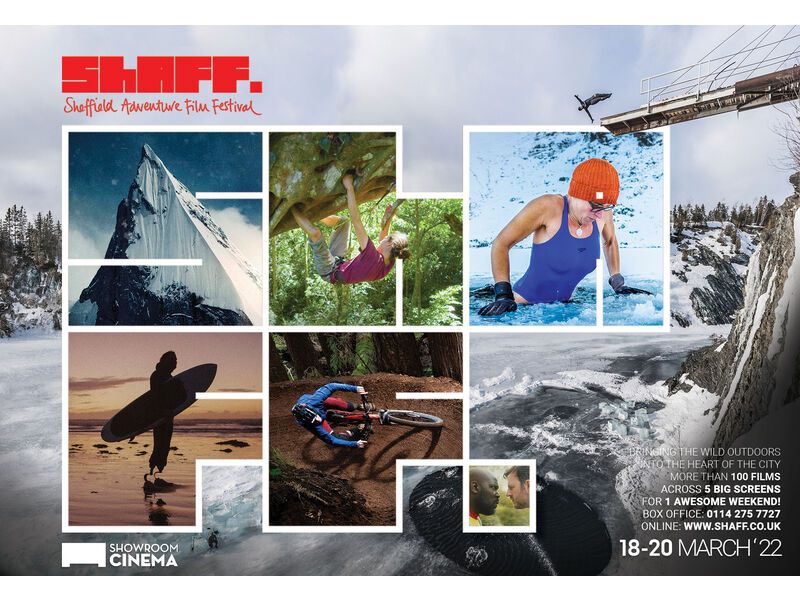 About
Watch ShAFF 2022 Online
Can't join us? This year the festival is also offering the majority of our programme online. You'll be able to rent individual film sessions, or for the best value purchase a whole festival pass.
Festival Pass - Available until 6 May 2022. The festival pass costs £37.50 for 23 sessions of films.
For individual sessions browse the Programme and select the one/s you want to watch. Individual sessions cost £3.75 each. There are 23 available.
ShAFF Online - Live Talks Programme
We also organise a programme of live events on Zoom, generally in the winter/darker months. We record them and publish them our Youtube channel where they are free to register and watch. We ask that you consider making a donation to support the festival and the speakers.
ShAFF On Tour
Stay tuned for details of ShAFF 2022 On Tour!
On Demand Archive
Although we love to get something for nothing, paid-for content will really help support filmmakers. Adventure films are usually made by small independent production companies who are currently unable to work, but the great news is that you can invite adventure into your own home for less than the cost of a coffee and cake, or a couple of pints.
Free Content
During the Covid Pandemic lockdown the ShAFF team revisited past festivals to create weekly watchlists of free online adventure films. We posted a new film, free to view online, at 7pm every day. Watch them one by one, or save them up and screen your own virtual ShAFF session at home. Here are the watchlists we published:
Bespoke Playlists (free to watch)
We also work with our partners to create playlists specifically for them:
ShAFF Bookshop
We've teamed up with the amazing bookshop.org to bring you our very own curated bookshop of adventure reading, sourced from independent book shops. When you purchase from the ShAFF book shop page, we receive a small proportion of the fee.