Event
Ride with the Colour Collective
Ride with the Colour Collective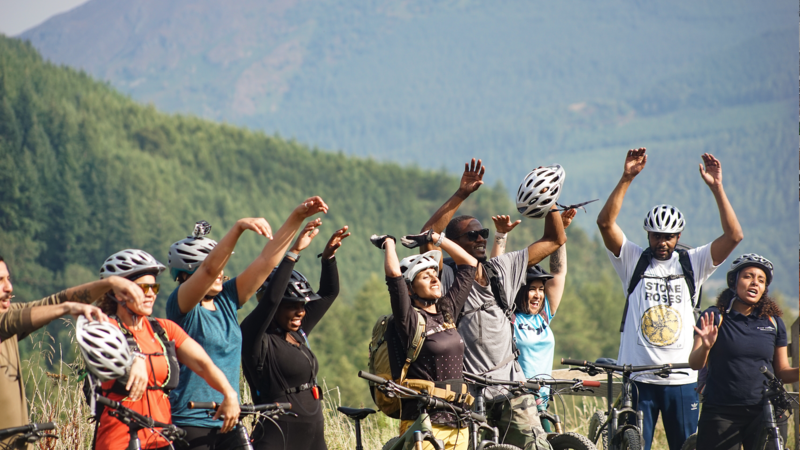 About
Starts
20 Mar '22 | 10:00am
Location
Ride with the Colour Collective
In association with Ride Sheffield, the Colour Collective (The CC) invites you to join them for a ride and find out what their mission is. They're a group of riders focused on celebrating and increasing participation of people from diverse ethnic backgrounds within Mountain Biking. The CC want Mountain Biking to be a space where everyone should feel that they belong. They want to encourage more people of colour to enjoy Mountain Biking. The ride takes place on Sunday 20 March at 10am at the Norfolk Arms, Ringinglow. There is a beginner and intermediate ride out to Lady Cannings Plantation and beyond. Returning for lunch at the Norfolk Arms the CC will be doing a talk and panel discussion about how you can join the movement.
Please arrive at 0945 for a 1000 start. Bring your own bike, helmet and some warm clothes. The ride is about three hours long with the beginner route equivalent to a blue graded mountain bike trail and intermediate a red graded trail. This event is kindly supported by Adidas.