Film
Home Lines
Home Lines focuses on the new paradigm: embarking on a low impact expedition close to home.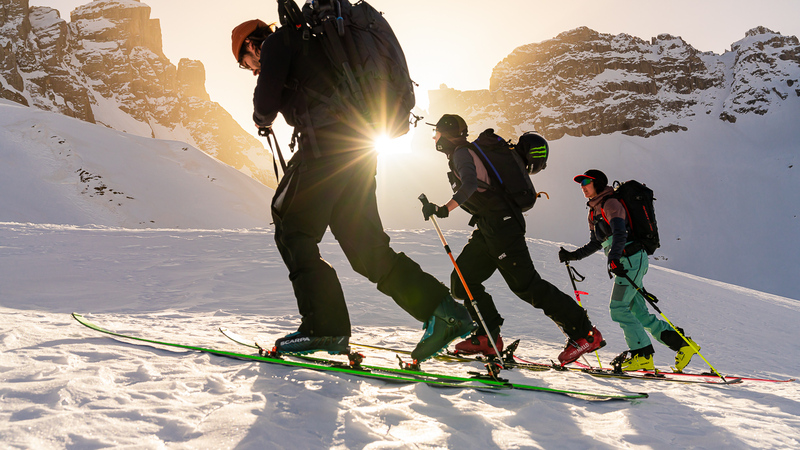 About
Producer
BUG VISIONARIES, Picture Organic Clothing
Our Judges say:
Fun and joyful with so much to love - mountains, pushing boundaries, creativity and friendship.

Hannah Maia
Puts a whole new meaning to 'Ski Camp'. Attractive photography and action.

Simon Taylor
The COVID-19 pandemic, like global warming, has forced us all to change our old habits and to take a new look at our immediate surroundings. In today's world, looking for adventure in your own backyard makes so much sense. Home Lines focuses on this new paradigm, embarking on a low impact expedition close to home. No moralizing or judgment implied, just a simple proposition, a yearning, an experience. a 25-minutes documentary directed by David Malacrida, The 10-day adventure will take place among the awe-inspiring peaks of the Beaufortins moiuntainsin the Noprthern french Alps. An amazing Freeride BC spot including steep couloirs and a playful west-facing terrain. Whether standing on a vertiginous summit at dawn, or getting big air at sunset, the range proves an ideal location to set up camp for an out-of-this-world experience and a self-imposed shelter-in- place like no other. Travel to this magical location by train, shuttle, and of course with power of our legs up. The tempirary self sufficient base camp will host a small flock of backcountry enthusiasts with enough food and solar panels to stay off the grid for the expedition's entire duration. This utopian backcountry escapade among the pristine snow-covered peaks of the Beufortain Mountains combines high-performance athletics with a collective experience. The film story will also highlights what goes behind the scenes, explaining the intricate details so that moviegoers have the answers and motivation they need to embark on their own adventure.
Sustainability Notes
Travel by train, touring up and self sufficient Camp with solar panels...