Film
Not Alone
A film about trauma and loss, grief and mental health, and community and healing.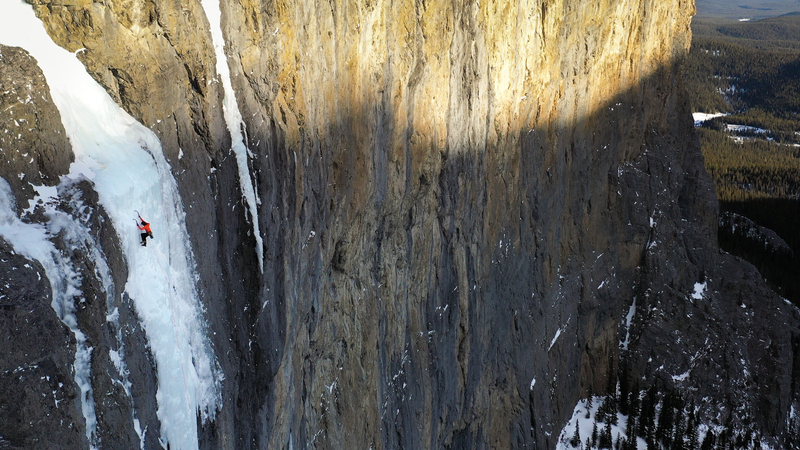 About
Country / Nationality
Canada
Our Judges say:
Ice climbing tragedy film which is mostly about grief and forgiveness.

Paul Hodgson Music Judge
Film shedding light on the longer-term effects of a traumatic event in the mountains.

Simon Taylor
Alpine guide and professional athlete Sarah Hueniken has dedicated her life to the mountains, but when an avalanche takes the life of her close friend during a guided ice climbing camp, her life and career as she knows it is shattered. In her journey towards healing, Sarah takes on a huge winter climbing goal in the Canadian Rockies - but finds that moving forward is about a lot more than just climbing. This film explores trauma, loss, grief, mental health, and our universal human capacity for healing.
Sustainability Notes
This film was produced and filmed by a tiny crew, limiting the environmental impact of the filmmaking process. As for the story itself, the outdoor adventure in this film is largely human-powered - there could have been an option to access this remote ice-climbing objective by helicopter to save time and energy, but the athlete opted to do long days with about 8 hours of round-trip travel (!) to keep the mission as human-powered as possible.