Event
ShAFF Online - Alex Honnold speaks to Hazel Findlay
ShAFF Online - Alex Honnold speaks to Hazel Findlay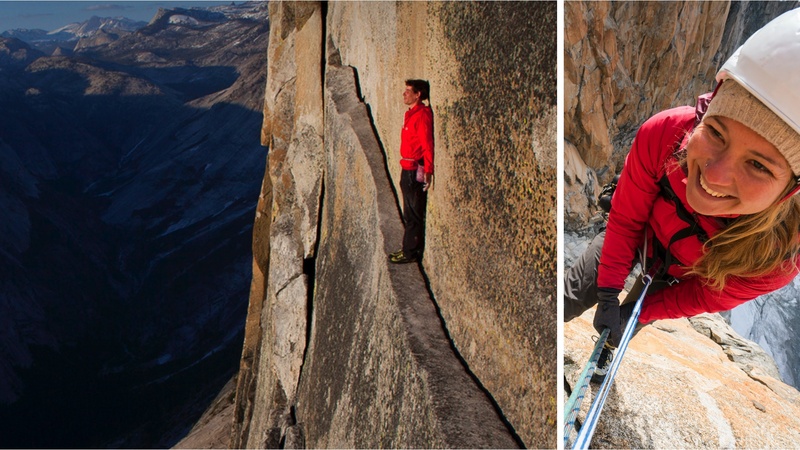 About
Starts
21 Dec '21 | 8:00pm
Alex Honnold talks to Hazel Findlay
Alex is world renowned for his outrageous free soloing and his outspoken commentary to movie climbing scenes. Hazel will dig deeper, to talk about the Honnold Foundation, his interest in Effective Altruism* and Environmental Activism, as well as whether his feelings around becoming a father and whether it has changed his perception and assessment of risk.
Alex's share of any donations to the talk will go straight to the Honnold Foundation.
Hazel Findlay has been climbing for 25 of her 31 years, and started out trad climbing on the limestone sea cliffs of Pembrokeshire. In her youth she enjoyed competition climbing - she was the British junior champion six times - but at 16 decided to give it up to focus on climbing on rock, especially trad climbing which is her main passion. Hazel has been a full time climber for the last eight years, which has allowed her to travel all over the world climbing interesting pieces of rock.
Hazel was the first British woman to climb a trad route at E9, and free El Capitan in Yosemite, which she has now done three times. Hazel has also red pointed 8c (5.14b) sport and 8c+ trad and onsighted many 8as, loves all types of climbing from bouldering to alpine climbing and is especially interested in the mental challenge that climbing evokes.
This interest in psychology lead her to train as a coach so she could help others with their mindset and mental-management. Hazel specialises in helping people overcome fears and limitations so they can focus on the task at hand, perform at their best and enjoy climbing more than ever. Hazel has worked with people from all walks of life including: competitive athletes, new climbers, business clients, musicians and artists.
------------------------------------------
As with all the ShAFF Online talks, there's no cost to register and enter but we'll ask you to make a donation. These talks have replaced our in-person events, so we would very much appreciate it if you'd consider donating the price of a pint or two to help us keep arranging events like these.
------------------------------------------
The talk will be delivered using Zoom. We recommend that you download the app and install it ready. You will be able to join the meeting via a link in your confirmation email.
Donations will be shared between the speakers and ShAFF. Thanks in advance.