Event
ShAFF Online – Percy Bishton & Steve McClure talk indoor wall building, training, and Olympic route setting
ShAFF Online – Percy Bishton & Steve McClure talk indoor wall building, training, and Olympic route setting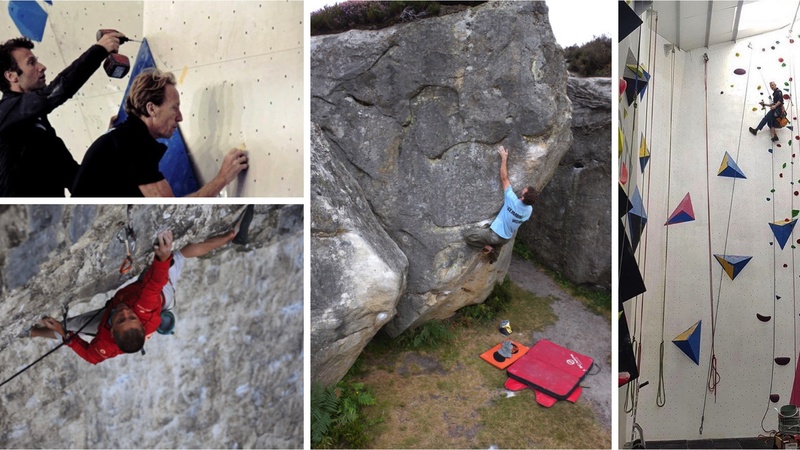 About
Starts
5 Apr '21 | 8:00pm
Percy Bishton is one a bit of an un-sung hero of modern climbing. Co-director of The Climbing Works, probably the world's first dedicated bouldering mega-wall in Sheffield, he's been building climbing walls for almost as long as he's been a climber. Every year he leads a team to build a temporary bouldering wall at Cliffhganger for the British Bouldering Championships. Once the building stops though, Percy comes into his own. His route-setting reputation is world-renowned to the extent that if the Olympics go ahead this summer he will be chief setter. Living in a quiet part of the Peak District he's spent much of the past year following his passion of working with wood, patiently waiting for restrictions to ease so that he can retire from route setting again!
Steve McClure is without doubt the UK's most accomplished sport climber. He's competed at the highrest level, established most of the UK's hardest routes, and inspires generations biting at his heels to defy time and continue cranking at the most intense level despite being 'weak and old'.
Though Steve has a long track record of public talks we're turning the tables and asking him to quiz Percy on a range of subjects including how to build the best woody, why he's never actually had his own wall, walls for training, and setting boulder problems for Adam Ondra on the biggest stage of all.
------------------------------------------
The talk will be delivered using Zoom. We recommend that you download the app and install it ready. You will be able to join the meeting via a link in your confirmation email.
The event will not cost you anything to attend, but we will request that you pay what you felt it was worth using this PayPal link.
Donations will be shared between the speakers and ShAFF. Thanks in advance.