Article
The Outdoor City x ShAFF x Get Together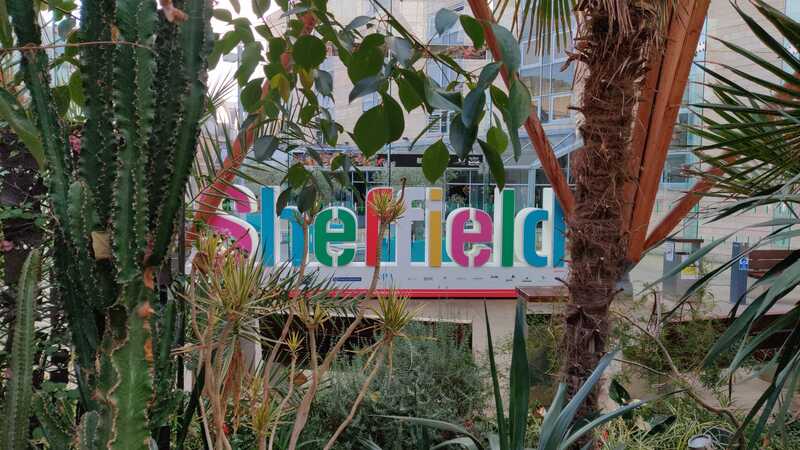 About
The Outdoor City x ShAFF x Get Together
Bringing the wild outdoors into the heart of The Outdoor City, Sheffield Adventure Film Festival is a headline event of the Festival of the Outdoors. Get Together festival began in 2021 championing independent and upcoming music, and was part of the Summer in the Outdoor City programme. They have just released their date for this year's bigger and better festival in May.
ShAFF is teaming up with both these fantastic organisations to create two extra special events to get everyone in the mood for the outdoors, with some cultural stimulation too – all in the setting of two of Sheffield's most iconic venues.
Made In Sheffield… meet the makers in the Winter Garden
Wednesday 16 February – Sheffield Winter Garden, S1 2HH, 20:00 – 22:00
A special screening session in a stunning setting to celebrate Sheffield's adventure filmmaking talent. On show will be a selection of Sheffield-made films from past and present, introduced by directors, producers and athletes.
Get Together with ShAFF… music and film at the Cathedral
Wednesday 9 March – Sheffield Cathedral, S1 1HA, 19:00 – 22:30
Music is an integral part of adventure films, so it makes sense to combine a special selection of adventure films with live music in the stunning setting of Sheffield Cathedral. Films will be selected by ShAFF and musicians chosen by Get Together to play live as part of an unforgettable and exclusive Outdoor City evening for the Festival of the Outdoors.
Tickets for both events are available at a special discounted rate (subsidised by The Outdoor City and Sheffield City Council), with £1 from each sale donated to The Climate Project.
Timings: Both events will begin at 20.00 with doors open from 19.15. They will finish around 22.00
Certification: 12A
BOOK NOW: ShAFF@Winter Gardens
BOOK NOW: ShAFF@The Cathedral
To ensure that ShAFF visitors, staff, and venue staff stay safe and enjoy the best that Sheffield has to offer, we have chosen our most spacious, well-ventilated and spectacular venues.