Article
SNOW Films
Why you really shouldn't miss the Snow Films sessions at ShAFF 2022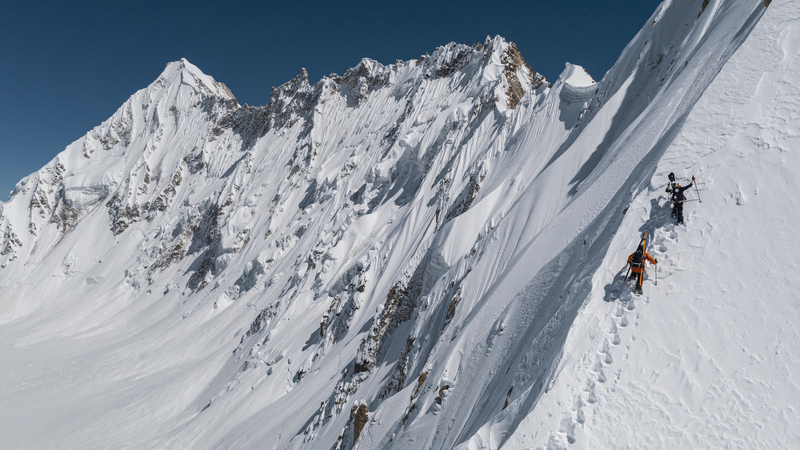 About
FESTIVAL CO-DIRECTOR MATT HEASON ON WHY YOU REALLY SHOULDN'T MISS THE SNOW FILMS SESSIONS
Located a long way from any big mountains, in a country with relatively mild winter weather you'd have thought Sheffield, and ShAFF, would err well away from films featuring snow. The problem is, for a number of reasons, we just can't! 
First off Sheffield was home to the Ski Village. Sadly now burned to the ground by multiple arson attacks, it was once home to over half of the British ski team so we have history. Secondly this year feels special. We've just come off the back of the Winter Olympics so hopefully folk are fired up to watch more amazing ski footage. Add to that the fact that Lancaster based slalom skier Dave Ryding is in the form of his life with a win and a second place in this year's world cup series.And last, but not least, as co-director of ShAFF and being in the unique position of having watched more adventure films than virtually everybody on the planet, I can hand-on-heart say that this year's snow films are amongst the best we've ever had the privilege to share.
Aizu (15mins, Snow Films 1) is a fascinating insight into the lives of two Jaoanese snowboarders living and boarding in the region around Fukoshima, infamous for it's nuclear disaster. Coach (32 mins, Snow Films 2) is a rare adventure film which has set out to be funny, at the same time following the progress of a Norwegian skier as she prepared for the Olympics. La Liste (75mins, Snow Films 1) has one of the most harrowing scenes in a ski film we've ever screened, where we learn how close to the edge the camera operators operate in these extreme movies. 
Flow (5mins, Adrenaline 1, Adventure Bites & Young Adventurers 1), Inside (11mins, Adrenaline 1), Maneuvers (4mins, Adrenaline 2, Adventure Bites, Mountain 3 & Young Adventurers 1) and The Ultimate Run (10mins, Adrenaline 2 & Young Adventurers 2) are all short eye candy of the highest order and really do deserve watch and a listen on the big screen. Motherload (14mins, Snow Films 1) is an brilliantly honest look at two skiers juggling motherhood, their skiing, and the crap that life throws at us all. 
Lastly Ups & Downs (19mins, Snow Films 3) and Learning to Drown (40mins, Snow Films 3) are two of the best and most important films on the importance of the outdoors on our mental health that we've yet seen on screen. Learning To Drown goes way deeper than that, also showcasing one of the true heroines and changemakers of snowboarding, Jess Kimura.
With the likelihood of a big dump of snow in the Peak District dwindling day by day, dipping into some of the above may be your last chance to feel the thrill of the white stuff this year. If you can't get to the festival than don't forget that most of the above films will be available on our online platform for a month from March 18th.