Film
Searching Sirocco
Beautiful skateboarding short with Kilian Martin.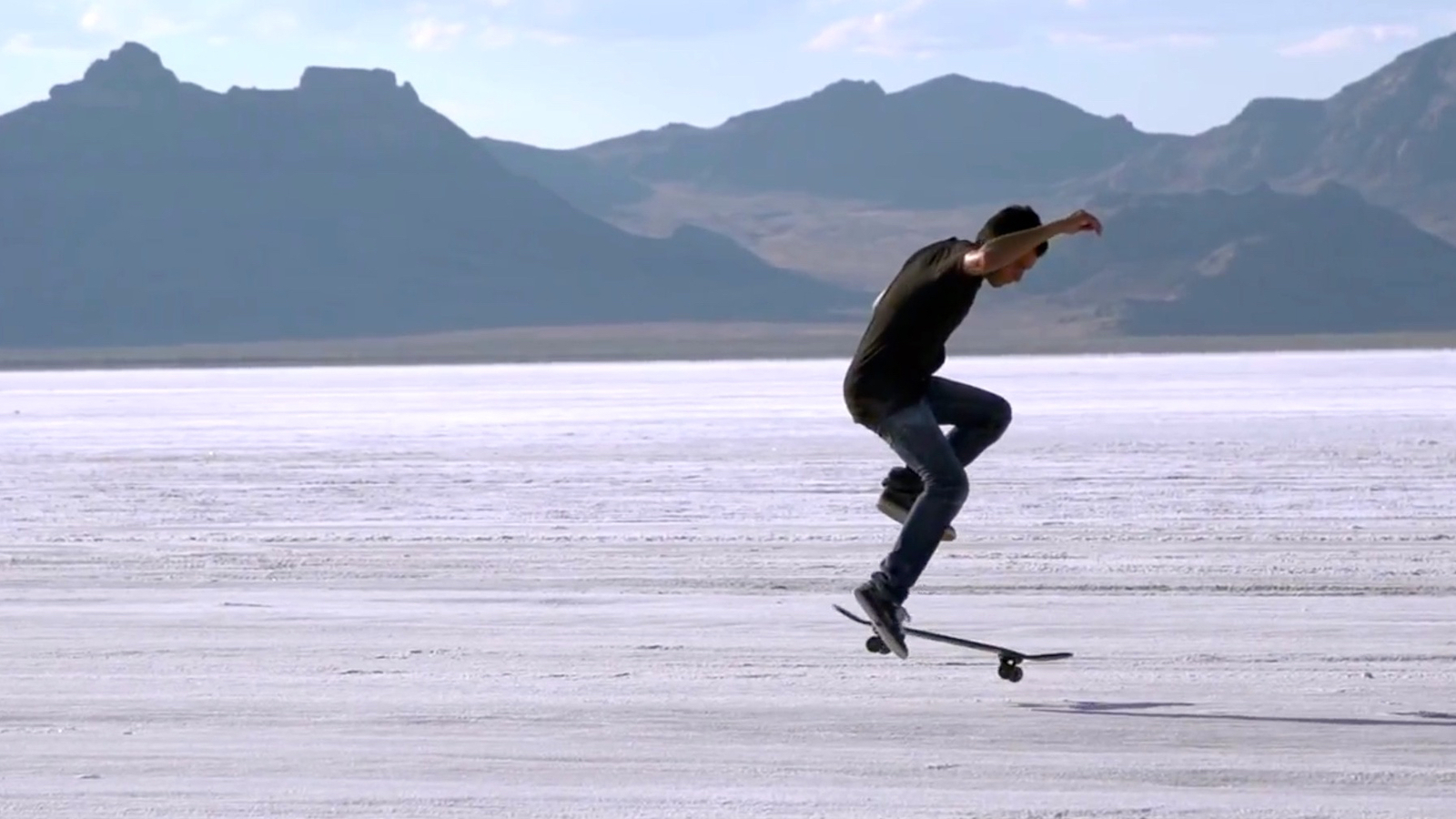 Our Judges say:
Watch incredible skater Kilian Martin ride across snow, rock, salt flats and concrete in one flowing movement. Remarkably innovative film with a superb soundtrack.

Paul Hodgson Music Judge
Very well put together skateboarding short

David Hanney
Beautiful world of one's own through a skateboarding adventure

Claire Carter Writer, Film Officer for Kendal Mountain Festival, 'Creative Consultant'.
Freestyle skateboard star Kilian Martin is teleported from snow drifts to mountain caves, to the streets of Brooklyn, across the Bonneville Salt Flats, into a deserted greenhouse and through the Moab desert back to the snow-filled mountains where he began. Rolling Stone called it, 'The most beautiful skateboarding film you'll ever see'.