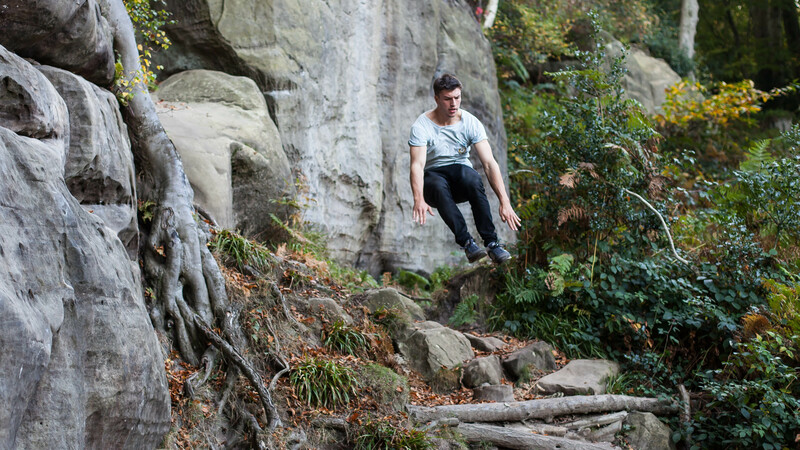 About
Director
Giles Campbell Longley, Kie Willis
Featuring
Eric Moor, Lynn Jung, Joseph Henderson
Country / Nationality
U.K
Tags
Our Judges say:
A beautiful short film featuring parkour in the autumn amongst crags and boulders. Really lovely flow. Escapism.

Hayley Lever Women in adventure judge
A cool film form one of the UK's best free runners.

Ed Birch Director of Salt-Street productions
Fall, spin, flow, find the gap in the forest.

Claire Carter Writer, Film Officer for Kendal Mountain Festival, 'Creative Consultant'.
Athletes - Eric Moor Lynn Jung Joe Henderson
Directed by Kie Willis and Giles Campbell Longley
Shot using the FS700 with the Odyssey 7Q+ on a DJI Ronin. Aerial photography was shot using a DJI Inspire1 Pro.