Event
The Magnificent 7 Road Bike Race
7 Hills Of Sheffield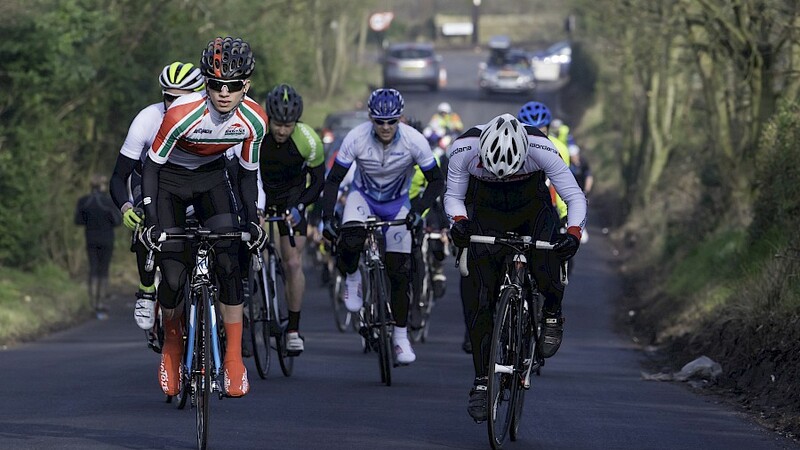 About
Starts
19 Mar '17 | 8:30am
Ends
19 Mar '17 | 11:30am
The Magnificent Seven is a unique cycling event, the first of its kind in Sheffield. Not for the fainthearted, the race is a cross between a sportive and a hill climb, that invites participants to face seven of the city's toughest hills.The route, which is nearly 27 miles, presents each rider with over 3,800ft of climbing, with inclines ranging from 9 to 23 per cent.
The 2017 route climbs will include the infamous Côte de Oughtibridge which was part of the 2014 Tour de France stage 2. The other challenging climbs include Hangram Lane, Blake Street, West Lane, Hagg Hill, Foxhall Lane and Fern Road/Thrush Street, the latter of those being this year's infamous "cobbled" section of the route. Scroll down to see an elevation infographic for each climb.
So how does it work? Cyclists ride with motorbike escorts and a lead car between each of the seven hills, where the riders then gather at the bottom of each climb before racing for points to the summit. The first 15 to the top then receive points which count towards the grand prize of being crowned King or Queen of the Mountains, for which the winners receive a trophy.
Both men and women are encouraged to ride with equal prize money for both categories, and, new for 2017, there's also a prize for the over 40 year old riders, as the fastest veterans will be awarded points and battle for a separate prize list.
Each of the seven climbs will be subject to a full road closure managed by Sheffield City Council.
Last year saw a fantastic inaugural event with Kieran Wynne Cattanach and Natalie Creswick both crowned winners. The event was a major success with everyone enjoying the experience of fully closed road climbs, usually something only professional riders get the opportunity to do.
The ride is aimed at local amateur club riders and all entrants will receive refreshments before and after the ride, culminating with a prize-giving presentation at the end of the event.
This is the second running of this unique event so the field is limited to just 100 cyclists, with the minimum age being 16 to enter.
Stamina, endurance and a love of hills are essential- could you face the challenge of Sheffield's Magnificent Seven?
More information on The Outdoor City Website